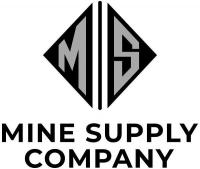 Mine Supply Company
Founded in 1966 in Saskatoon, Saskatchewan, Mine Supply Company serves mining and industrial operations throughout North America. The company is one of Canada's largest independent distributors of underground mining supplies and solutions. The high quality and superior value in its product offering have positioned Mine Supply Company as a one-stop trusted supplier for world class mining and industrial companies.
---
More About
Mine Supply Company
Mine Supply Company prides itself on building long-term relationships with vendors and clients; many of our brand relationships have been in place for decades.
We strive to source products that provide effective solutions for clients working in a wide variety of conditions across the continent. Our custom fabrication and design solutions mean more efficient, cost-effective operations for our clients.
Mine Supply Company products include industrial doors, MRO, mine ventilation, mobile equipment, rock tools, technology & instrumentation, underground conveyors, safety and specialized products, and more. Our team has decades of experience in the mining and industrial sector across Canada and is proud to work with clients to find the best solutions for the challenges they face.
---
Photos
Mine Supply Company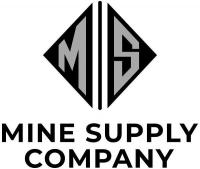 Technical Capability Summary
Building Finishing - Doors & Hardware
Industrial
Building Finishing - Fireproofing & Sealants
Fireproofing - Spray Sealants & Caulking
Concrete
Pumps - Pneumatic
Construction
Earthmoving Excavation Fireproofing - Cementitious Pre-Engineered Fabric Structures Spray Foam Insulation
Consulting
Mining
Drilling
Supply - Drill Bits & Rods Supply - Drill Steel
Electrical - Electrical Equipment
Variable Speed Drive System
Heating & Ventilation
Fans - Ventilation Fans - Ventilation - Design Fans - Ventilation - Engineering Fans - Ventilation - Installation Fans - Ventilation - Service Fans - Ventilation - Supply Mine Ventilation Mine Ventilation - Design Mine Ventilation - Engineering Mine Ventilation - Installation Mine Ventilation - Service Mine Ventilation - Supply
Heavy Equipment
Agricultural Forestry Industrial and Oilfield Industrial Machinery Mining Parts - Heavy Equipment Rentals - Heavy Equipment
Instrumentation & Electrical
Commercial and industrial lighting solutions Data, fibre optics communication systems Data, fibre optics communication systems - Installation Data, fibre optics communication systems - Supply Instrumentation Instrumentation - Design Instrumentation - Installation Instrumentation - Service Instrumentation - Supply
Light Vehicles
Custom Machinery Modifications Parts - Light Vehicle Rentals - Light Vehicles ROPS/FOPS Designs
Mechanical & Piping
Mine Ventilation Mine Ventilation - Design Mine Ventilation - Engineering Mine Ventilation - Installation Mine Ventilation - Service Mine Ventilation - Supply
Mining
Converyor Rollers & Systems Converyor Rollers & Systems - Design Converyor Rollers & Systems - Engineering Feeder Breakers Ground Support - Resin & Rock Bolts Ground Support - Screen Mine Doors
Mining Engineering
Automation
Mining Equipment
Continuous Haulage Light Vehicle Parts Light Vehicles Roadheaders Scaling Bars Tunneling Machines Tunneling Machines - Bits Tunneling Machines - Conveyor Chains
Pumps
Chemical - Industrial Pumps - Pneumatic Pumps - Supply & Repair
Retail
Electronic Specialty Items Workwear
Safety
Bit Removal Tools Fireproofing Personal Protective Equipment & General Supplies
Services
Maintenance
Supplies
Bits Bits - Boring Machines Bits - Continuous Mining Machines Bits - Mining Bits - Roadheaders Bits - Trim Chains Conveyor Components - Mining machines Conveyor Rollers & Systems Conveyor Rollers & Systems - Design Conveyor Rollers & Systems - Engineering Equipment - Safety Fans - Ventilation Filtration - Oil, Air, Fuel General Supplies Ground Support - Resin & Rock Bolts Ground Support - Screen Heavy Equipment Industrial Hose & Fittings Light Vehcile Equipment Material Handling - Idlers, Pulleys, Complete Conveyor Systems & Components Mechanical Rebuilds Mechanical Rebuilds - Gearboxes Mechanical Rebuilds - Testing Mine Ventilation Mining machine cutting components - Toolholders Mobile Equipment Parts - Heating & Ventilation Parts - Heavy Equipment Parts - Light Vehicles Personal Protective Equipment Process Equipment - Mining Pumps - Pneumatic Rentals - Heavy Equipment Supply - Custom Drill Auger/Drill Steel Supply - Drill Auger Supply - Drill Auger/Drill Steel Wing Bits Supply - Drill Bits & Rods Supply - Drill Steel