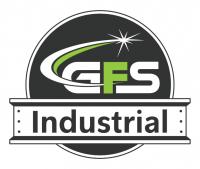 GFS Industrial
Built on people, pride, quality, and great friendly service. Serving large and long-term projects, short run contract services, metal-works, project management, and electrical services.

Our Regina, Saskatoon, Calgary and Davenport, IA based facilities house over 117,000 sq. ft. so we have the capacity to meet your manufacturing requirements. The GFS Industrial team covers design, fabrication, machining, coating, and electrical services in this vast amount of space. Being a broad and diverse company we have the ability to be your turnkey solution but we can also single source any one of our areas to suit your needs.
---
More About
GFS Industrial
Manufacturing/Fabrication/Welding

Our industrial fabrication includes many custom projects in oilfield services, carbon capture systems, mining, steel and pipe mills, agriculture, and structural steel. By combining our in-house design, fabrication and machining capabilities, this gives us the power to serve all of your manufacturing requirements.
Manual & CNC Machining

Our machining services include both precision CNC and conventional high precision milling, turning, vertical machining centers, horizontal boring, portable line boring, MIG and TIG welding and fabrication of stainless, aluminum and alloy steels. 3D design and solid modeling 3D solid modelling from prototype to production.
Overhead Cranes

GFS Industrial's Overhead Crane division is very experienced in design, fabrication and installation of new crane systems. In addition to this, we also provide modernization, parts, routine maintenance and emergency service. We offer a vast number of product lines including - Demag, R&M, CM (Budgit, Yale, Coffing, Shaw-Box), JD Neuhaus, O'Brien, Stahl and Gorbel amongst others.
Project Management
Maintenance Services and Turnaround work scopes
Module Construction
Quality Assurance / Quality Control Services
Ironworks
Millwrights
Engineering and Design
3D CAD/CAM design services
Centrifuge repair & rebalancing
BOP & Handling Equipment repair and recertification
Paint and powder coating services (on and off site)
---
Photos
GFS Industrial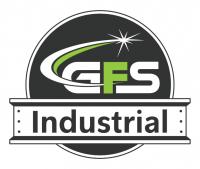 Additional Location #1
PO Box 26027
Regina, Saskatchewan S4R 8R7
(306) 721-2270
View in Google Maps
Technical Capability Summary
Building Finishing - Painting & Wall Finishes
Steel Coatings
Construction
Bridge & Steel Building Bridge & Steel Building - Supply General Contracting - Piping / Mechanical / Structural Industrial Buildings - Steel Industrial Machinery Industrial Machinery - Installation Industrial Machinery - Service Industrial Machinery - Supply Millwright Modular Buildings Modular Enclosures Pre-Engineered Steel Structures Pre-Engineered Steel Structures - Design Pre-Engineered Steel Structures - Engineering Tanks
Consulting
Management - Construction Management - Project Mining Mining - Design Mining - Engineering
Conventional oil and gas Engineering
Mechanical Structural Structural - Steel
Equipment
Cranes Overhead Crane Parts and Service Overhead Crane Service
Heavy Equipment
Agricultural Forestry Industrial and Oilfield Industrial Machinery Mining Parts - Heavy Equipment Repair Services - Heavy Equipment Repair Services - Portable Line Boring
Mechanical & Piping
General Mechanical Pipe - Couplings Pipe - Pressure Certified (T-Sask) Pipe - Steel Valves
Metal Fabrication
CWB W47.1 CWB W47.1S CWB W59
Mining
Converyor Rollers & Systems Mine Doors Steel Fabrication Steel Fabrication - chutes & ducts Steel Fabrication - hoppers Steel Fabrication - tanks
Mining Equipment
Material Handling
Non Conventional oil and gas Engineering
Structural - Steel
Professional and Specialized Services
3D Laser Scanning 3D Modelling Custom Machinery Modifications General Engineering - Structural Structural Engineering Structural Engineering - Steel
Pumps
Pumps - Supply & Repair
Services
Hydraulic Cylinder Rebuild and Manufacture Industrial Coatings - Shop Oilfield Equipment & Maintenance Repair Services - Heavy Equipment
Supplies
Oilfield Equipment & Maintenance
Welding
Welding Service Welding Service - Alloy Steel Welding Service - Carbon Steel Welding Service - CWB Welding Service - TSASK