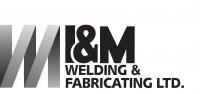 I & M Welding & Fabricating Ltd.
I&M Welding operates from a 12,000 square foot facility in Saskatoon. Our focus is on structural steel, industrial fabrication, and miscellaneous metals. Our facility is equipped with modern equipment enabling our skilled staff to fabricate and deliver industrial work typical in Western Canada. We are proud of our skilled employees, thirty percent of which are of First Nations heritage. I&M Welding is ISO 9001-2015 Certified and CWB Certified for Carbon Steel, Stainless Steel and Aluminum.
---
More About
I & M Welding & Fabricating Ltd.
Established in 2005 I & M Welding & Fabricating Ltd is a locally owned Saskatoon based steel fabricator. We specialize in structural steel, miscellaneous metals and industrial fabrication for the mining and oil and gas industry.
I & M Welding is a CWB Division 2 Certified company to CSA Standard W47.1 for carbon and stainless steel and W47.2 for aluminum. Our quality management system is registered and certified under the ISO 9001-2015 standards and guidelines. Our 12,000 sq. ft. facility is located in Saskatoon's North Industrial area.
---
Photos
I & M Welding & Fabricating Ltd.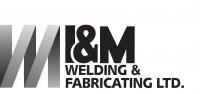 Technical Capability Summary
Construction
Industrial Buildings Industrial Buildings - Modular Industrial Buildings - Steel Industrial Machinery - Supply Modular Buildings Tanks
Drilling
Supply - Drill Steel
Metal Fabrication
CWB W47.1 CWB W47.1S CWB W47.2 CWB W59
Mining
Converyor Rollers & Systems Ground Support - Screen Mine Doors Steel Fabrication Steel Fabrication - chutes & ducts Steel Fabrication - grizzlies Steel Fabrication - hoppers Steel Fabrication - pump boxes Steel Fabrication - tanks
Non Conventional oil and gas Engineering
Structural - Steel
Services
Fabrication
Supplies
Conveyor Components - Mining machines - Tunneling Machines Conveyor Rollers & Systems Material Handling - Idlers, Pulleys, Complete Conveyor Systems & Components Steel - Structural Steel - Structural - platforms Steel - Structural - structural steel Tanks
Underground
Mining Services & Underground Development - Conveyors Mining Services & Underground Development - Steel
Welding
Aluminum CWB Certified Welding Service Welding Service - Carbon Steel Welding Service - CWB