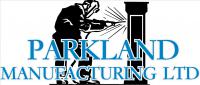 Parkland Manufacturing Ltd.
Parkland is not just your standard steel fabrication shop; in our fabrication facilities we complete projects of all aspects from a small repair on a trailer to surge bins and cyclones.
Our custom fabrication shop is 10,000 sq./ft. with overhead cranes and 5 acres of yard space, so no matter how big or how small your project is we can handle it with ease.
In addition to our 10,000 sq./ft custom fabrication shop, Parkland Manufacturing recently built a Structural Steel facility with an additional 12,000 sq./ft of production space. This shop houses a State-of-the-Art High Definition Structural Beam Line, and with this beam line we can reach 100 ton of Structural steel per week and 400 ton of steel per month.
Custom Fabrication
Our custom fabrication takes your concept to reality, by working with you on your design, fabrication, coatings and delivery needs. Our projects are only limited by your imagination.
Our project scopes include: Mechanical, Pump Bases/Boxes, Piping, Pipe Stands, Tanks and Vessels, Chute Work
Structural Steel Fabrication
We can meet your structural needs with our State-of-the-Art High Definition Plasma Beam Line.
Industrial: Industrial Buildings, Conveyor Galleries, Process Structures, Drilling Rigs
Commercial: Commercial and Retail Facilities, Institutional Facilities, Residential and Hospitality Facilities, Sport and Public Facilities, Infrastructure, Bridges & Highways
O.E.M Fabrication
Along with our Custom and Structural fabrication, Parkland is an Original Equipment Manufacturer (O.E.M.) that provides custom metal fabrication products and services to many industry leading companies.
Some examples Include: Tanks and Vessels, Conveyors, Mechanical Drive Guards, Equipment Bases, Platforms, Belt Reels, Fan Shrouds, Battery Boxes, Mounting Brackets, Toolboxes, Hydraulic Reservoirs, Fuel Tanks
Miscellaneous Metals Fabrication
Parkland specializes in miscellaneous metals and prides itself on the fabrication of these products. Miscellaneous metal is usually the only part of steel that remains visible upon completion of the project; therefore, it must be produced as a high-quality finished product. We have various capabilities that range from steel stairs to stainless steel and glass railing systems.
Some examples of our work are: Stairs and Landings, Pan Stairs, Grating Stairs, Custom Stairs and More, Railings, Ornamental Railings, Interior/Exterior Railings, Stainless steel Railings, Ladders , Roof Access Ladders, Ship's Ladders, Caged Ladders, Catwalks, Interior/Exterior Catwalks, Miscellaneous Metals & Accessories, Pipe Bollards, Lintel
To finish off your project, Parkland offers a variety of different Coatings and Linings to meet the project specific specifications and by working with the client we can recommend the appropriate Coating and/or Lining that will meet your project needs.
See our newest Product/Service Line
Design, Fabrication, Installation and Distribution of Strongwell (FRP) Pultruded Fibreglass Reinforced Polymer Products.
Product Line:
• EXTREN Structural Shapes and Plates
• SAFPLATE Gritted Plate and EXTREN DWB
• DURADEK/DURAGRID Pultruded Grating
• DURAGRATE Molded Grating and DURATREAD Stair Tread Covers
• COMPOSOLITE/COMPOSOLITE HD Building Panel System
• DURASHIELD/DURASHEILD HC Building Panels
• SAFRAIL Industrial Railing and SAFRAIL Ladder & Cage Systems
• STRONGRAIL Architectural Railing and Fencing System
• SAFPLANK Interlocking and SAFPLANK HD Heavy Duty Decking System
• SAFDECK Overlapping and STRONGDEK HD Architectural Decking Systems UTILICOVER Utility Trench Covers
• HS ARMOR Ballistic and HS STORM Panels
• Fiberglass Power Transmission Poles
• GRIDFORM Stay-In-Place Bridge Deck System, SAFSTRIP Strengthening Strips and FIBREBOLT Studs and Nuts
• Custom and OEM Pultrusion's

---
More About
Parkland Manufacturing Ltd.
---
Photos
Parkland Manufacturing Ltd.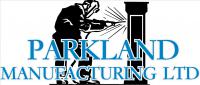 Technical Capability Summary
Conventional oil and gas Engineering
Structural - Modules Structural - Steel
Mining
Steel Fabrication Steel Fabrication - chutes & ducts Steel Fabrication - grizzlies Steel Fabrication - hoppers Steel Fabrication - pump boxes Steel Fabrication - tanks
Non Conventional oil and gas Engineering
Structural Structural - Modules
Supplies
Steel - Structural Steel - Structural - platforms Steel - Structural - structural steel