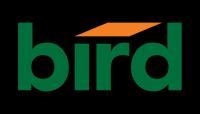 Bird Construction
Bird Construction has been building on a tradition of trust through dedication, collaboration, customer satisfaction, and value creation for over 100 years. With offices across Canada, we have the capabilities and experience to execute a wide range of construction and maintenance projects, to both new and existing infrastructure. Together, Bird and Stuart Olson are leaders in fully integrated service offerings for the complete lifecycle.

In executing work for global leaders, we employ robust systems that allow us to deliver projects safely, effectively and at the high level of quality that our clients have come to expect from us.
---
More About
Bird Construction
Bird is that unique service provider capable of providing clients across business sectors, with a fully integrated, single-source service delivery model. Our extensive service offerings allow us to create tailored solutions that address the challenges and opportunities unique to every project. Our broad experience across sectors and our creative team approach mean that we have the resources readily available to address any and all client needs.
We match the expertise and the experience to the project and insist upon nothing but the best. More and more, clients are looking for dependable and resourceful solutions that streamline the process and naturally search out efficiencies.
---
Photos
Bird Construction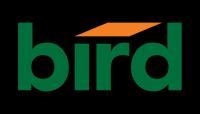 Additional Location #1
1-134 Husum Rd
Regina , Saskatchewan S4K 0A4
(306) 565-8308 • (306) 527-0902
View in Google Maps
Technical Capability Summary
Building Finishing - Carpentry & Millwork
Millwork Supply & Install
Building Finishing - Doors & Hardware
Doors- Metal & Frames Doors- Metal Supply only Industrial
Building Finishing - Fireproofing & Sealants
Fireproofing - Board Fireproofing - Paint Fireproofing - Spray Firestopping Sealants & Caulking
Building Finishing - Specialty Rooms
Cold Storage Rooms Insulated Rooms
Concrete
Construction
Construction
Cable Trays Cable Trays - Install Cable Trays - Supply Concrete Earthmoving Fireproofing Fireproofing - Piping Fireproofing - Tanks Firestopping General Contracting - Civil / Earthworks General Contracting - Electrical / Instrumentation General Contracting - Piping / Mechanical / Structural HDPE Pipe - Install HDPE Pipe - Supply Industrial Buildings Industrial Buildings - Fabric Industrial Buildings - Modular Industrial Buildings - Steel Industrial Machinery - Installation Industrial Machinery - Supply Insulation Insulation - Buildings Insulation - Mechanical Insulation - Refactory Millwright Millwright - Install Plumbing Power and Telecommunication Transmission Power and Telecommunication Transmission - Installation Power and Telecommunication Transmission - Service Power and Telecommunication Transmission - Supply Power Lines Pre-Engineered Fabric Structures Pre-Engineered Fabric Structures - Design Pre-Engineered Fabric Structures - Engineering Pre-Engineered Metal Buildings Pre-Engineered Steel Structures Pre-Engineered Steel Structures - Design Pre-Engineered Steel Structures - Engineering Railroad Construction Roadwork Maintenance or Construction Roofing, Eaves Roofing, Eaves - Spray Foam Roof Shingling Rough and Framing Carpentry Rough Grading Scaffolding Septic System Installation Sewer Water Utilities Spray Foam Insulation Spray Foam Insulation - Buildings Spray Foam Insulation - Roofing Spray Foam Insulation - Skids Tanks Tanks - Coatings Tanks - Design Tanks - Engineering Tanks - External Tanks - Internal
Consulting
Business Development Management Management - Construction Management - Project Mining Mining - Engineering Oil & Gas Operations and Maintenance Oil & Gas Operations and Maintenance - Design Oil & Gas Operations and Maintenance - Engineering Oil & Gas Operations and Maintenance - PM on control valves Oil & Gas Operations and Maintenance - PM on control valves Oil & Gas Operations and Maintenance - Services supplied Quality Assurance/Quality Control Safety Strategy Development Strategy Development - Detail Design Strategy Development - Feasibility Studies
Conventional oil and gas Engineering
Automation Automation - HMI Automation - MRQ Mgmt Automation - PLC Automation - SCADA Automation - VFD Buildings Buildings - Architectural Buildings - HVAC Buildings - Modularized Buildings - MRQ Mgmt Buildings - Pre Engineered Carbon Capture Carbon Capture - MRQ Mgmt Civil Civil - Culverts Civil - Drainage Civil - MRQ Mgmt Civil - Roads Electrical Electrical - EHT Electrical - High Voltage Electrical - Low Voltage Electrical - Medium Voltage Electrical - Studies Instrumentation & Controls Instrumentation & Controls - Calcualtions Instrumentation & Controls - Control Narrtives Instrumentation & Controls - Instrumentation Specs Instrumentation & Controls - MRQ Mgmt Mechanical Mechanical - MRQ Mgmt Mechanical - Pumps Mechanical - Tanks Mechanical - Vessels Piping and Plant layout Piping and Plant layout - Lift Studies Piping and Plant layout - Model Reviews Piping and Plant layout - MTOs Piping and Plant layout - Pipeline Engineering Piping and Plant layout - Plot Plans Power Power - MRQ Mgmt Power - Power Generation Power - Renewable Energy Engineering Power - T&D Process Engineering Process Engineering - Debottlenecking Studies Process Engineering - Eqpt Sizing, Calcs, Studies Process Engineering - MRQ Mgmt Process Engineering - Sim Modelling Structural Structural - Concrete Structural - Modules Structural - MRQ Mgmt Structural - Steel Water Treatment Water Treatment - MRQ Mgmt Water Treatment - Pond Design Water Treatment - Process Water Mgmt Water Treatment - Waste Water
Electrical - Electrical Equipment
Annunciator Panel Automatic Power Factor Correction Panel Battery Chargers Cable Tray Capacitor Bank Conduit Control Panels Corrosion Monitoring System Distribution Boards Distribution Equipment Electrical - Spare Parts List and Interchangeability Record (SPIR) Electric Motor Emergency Diesel Generators Integrated Protection and Control System Interposing Relay Panel Lighting Panels Lighting Towers Local Control Station Mimic Panels Multi-Cable Transit Neutral Earthing Resistor Power Management System Power Skid Reduced Voltage Soft Starter Solar Power System Switchgear Switchgears - Gas Insulated Switchgear Switchgears - High Voltage Switchgears - Low Voltage Switchgears - Medium Voltage Transformers Turbo Generators Uninterrupted Power Supply System Variable Frequency Drive Variable Speed Drive Cooling System Variable Speed Drive System
Electrical - Electrical Systems
Communications Electrical Electrical & Cathodic Protection Electrical Consumables Facility Electrical Power Generation Lighting
Electrical - Electrical Work
Cable Termination and Glanding - LV/MV Cable Tray installations Cabling and Lighting works for buildings Cathodic Protection Electrical Heat Trace Installation Industrial Electrical Installation and Testing of Electrical Equipment MV Termination and Drilling Hole Over Head Line (OHL) Works PMT Station Refrigeration Plant Temporary Power
Electrical - Fire & Security
Electronic Access Control & Intrusion Detection Electronic Detection & Alarm Electronic Monitoring & Control Electronic Safety & Security Electronic Surveillance Security, Detention & Vault Equipment
Electrical - Power Generation
Wind Energy Systems
Equipment
Cranes Cranes - Engineered lift plans Equipment - Safety
Heating & Ventilation
Air Filters - Heating - Installation Balancing Balancing - Air Cooling Equipment Cooling Equipment - Installation Cooling Equipment - Supply Fans - Ventilation Fans - Ventilation - Design Fans - Ventilation - Engineering Fans - Ventilation - Installation Fans - Ventilation - Service Fans - Ventilation - Supply Heating Equipment Heating Equipment - Design Heating Equipment - Engineering Heating Equipment - Installation Heating Equipment - Service Heating Equipment - Supply Mine Ventilation Mine Ventilation - Design Mine Ventilation - Engineering Mine Ventilation - Installation Mine Ventilation - Service Mine Ventilation - Supply Parts - Heating & Ventilation Parts - Heating & Ventilation - Installation Parts - Heating & Ventilation - Supply Portable Heating Equipment Portable Heating Equipment - Installation Portable Heating Equipment - Supply Pumps - Heating & Cooling Pumps - Heating & Cooling - Design Pumps - Heating & Cooling - Engineering Service Commercial HVAC Boilers Supply and Install Commercial HVAC Boilers Supply Commercial HVAC Boilers
Instrumentation & Electrical
24hr emergency services Aboriginal – Metis and First Nations inclusion program Automation VFD HMI PLC Sensors Automation VFD HMI PLC Sensors - Installation Automation VFD HMI PLC Sensors - Service Automation VFD HMI PLC Sensors - Supply Battery Systems - Supply & Install Battery Systems – Supply only Card Lock – Card Access – CCTV – Security Card Lock – Card Access – CCTV – Security - Installation Card Lock – Card Access – CCTV – Security - Supply Commercial and industrial Commercial and industrial - Construction Commercial and industrial - Electrical Commercial and industrial lighting solutions Commercial and industrial lighting solutions - Energy efficient upgrades Commercial and industrial lighting solutions - New Commercial and industrial lighting solutions - Retrofit Commercial and industrial - Maintenance Control Systems Testing Control Systems Testing - Control systems Control Systems Testing - Power quality Control Systems Testing - Systems Ground Control Systems Testing - Testing Control Systems Testing - Troubleshooting Corrosive Environments Custom Electrical Solutions Custom Electrical Solutions - Installation Custom Electrical Solutions - Service Custom Electrical Solutions - Supply Data, fibre optics communication systems Data, fibre optics communication systems - Installation Data, fibre optics communication systems - Supply Electrical - Cabling & Wiring Electrical - Cabling & Wiring - Installation Electrical - Cabling & Wiring - Service Electrical - Cabling & Wiring - Supply Electrical - General Electrical - General - Design Electrical - General - Engineering Electrical - General - Installation Electrical - General - Service Electrical - General - Supply Electrical modernization and migration planning Electrical modernization and migration planning - Installation Electrical modernization and migration planning - Service Electrical modernization and migration planning - Supply Electrical safety training – Shock – Arc Flash – Audits Electric Utility Electric Utility - Installation Electric Utility - Service Electric Utility - Supply Energy efficiency assessment calculations and audits Energy efficiency assessment calculations and audits - Installation Energy efficiency assessment calculations and audits - Service Energy efficiency assessment calculations and audits - Supply Equipment, Industrial Equipment, Industrial - Design Equipment, Industrial - Engineering Equipment, Industrial - Installation Equipment, Industrial - Service Equipment, Industrial - Supply Fibre Optic/Network Cabling Fibre Optic/Network Cabling - Installation Fibre Optic/Network Cabling - Service Fibre Optic/Network Cabling - Supply Fire Alarm system installation Fire Alarm system installation - New Fire Alarm system installation - Retrofit Industrial Industrial - Design Industrial - Engineering Industrial - Installation Industrial - Service Industrial - Supply Infared Scanning Instrumentation Instrumentation - Design Instrumentation - Engineering Instrumentation - Installation Instrumentation - Service Instrumentation - Supply LED Lights Lighting assessments layouts payback calculations Lighting assessments layouts payback calculations - Installation Lighting assessments layouts payback calculations - Service Lighting assessments layouts payback calculations - Supply Modular Electrical Buildings Modular Electrical Buildings - Design Modular Electrical Buildings - Electrical Integration Modular Electrical Buildings - Fabrication Modular Electrical Buildings - HVAC Integration Modular Electrical Buildings - Shipping Coordination MRO contract supply and VMI services On site material supply and project trailers Power Inverters Project budget planning Solar, Wind and Green Energy Projects Switchboards, Electrical Switchboards, Electrical - Design Switchboards, Electrical - Engineering Switchboards, Electrical - Installation Switchboards, Electrical - Service Switchboards, Electrical - Supply Switchgear Switchgear - Design Switchgear - Engineering Switchgear - Installation Switchgear - Service Switchgear - Supply Transformers Transformers - Design Transformers - Engineering Transformers - Installation Transformers - Service Transformers - Supply UPS Systems UPS Systems - Installation UPS Systems - Service UPS Systems - Supply Utility and high voltage Utility and high voltage - Installation Utility and high voltage - Service Utility and high voltage - Supply
Mechanical & Piping
Bearings - Mechanical General Mechanical General Mechanical - Design General Mechanical - Engineering General Mechanical - Installation General Mechanical - Service General Mechanical - Supply Mechanical Insulation Mechanical Insulation - Design Mechanical Insulation - Engineering Mechanical Insulation - Installation Mechanical Insulation - Service Mechanical Insulation - Supply Mechanical - Sheet Work and Duct Work Mechanical - Sheet Work and Duct Work - Design Mechanical - Sheet Work and Duct Work - Engineering Mechanical - Sheet Work and Duct Work - Installation Mechanical - Sheet Work and Duct Work - Service Mechanical - Sheet Work and Duct Work - Supply Mine Ventilation Mine Ventilation - Design Mine Ventilation - Engineering Mine Ventilation - Installation Mine Ventilation - Service Mine Ventilation - Supply Parts - Mechanical & Piping Parts - Mechanical & Piping - Design Parts - Mechanical & Piping - Engineering Parts - Mechanical & Piping - Installation Parts - Mechanical & Piping - Service Parts - Mechanical & Piping - Supply Pipe - Couplings Pipe - Couplings - Engineering Pipe - Couplings - Installation Pipe - Couplings - Service Pipe - Couplings - Supply Pipe Fusion Pipe Fusion - Design Pipe Fusion - Engineering Pipe Fusion - Installation Pipe Fusion - Service Pipe Fusion - Supply Pipe - HDPE Pipe - HDPE - Design Pipe - HDPE - Engineering Pipe - HDPE - Installation Pipe - HDPE - Service Pipe - HDPE - Supply Pipe - Pressure Certified (T-Sask) Pipe - Pressure Certified (T-Sask) - Design Pipe - Pressure Certified (T-Sask) - Engineering Pipe - Pressure Certified (T-Sask) - Installation Pipe - Pressure Certified (T-Sask) - Supply Pipe - Steel Pipe - Steel - Design Pipe - Steel - Engineering Pipe - Steel - Installation Pipe - Steel - Service Pipe - Steel - Supply Process Piping Work Process Piping Work - Design Process Piping Work - Engineering Process Piping Work - Installation Process Piping Work - Service Process Piping Work - Supply Refurbish Process Boilers Service Process Boilers Supply and Install Process Boilers Supply Process Boilers Valves Valves - Design Valves - Engineering Valves - Installation Valves - Service Valves - Supply
Metal Fabrication
CWB A660 CWB W186M CWB W47.1 CWB W47.1S CWB W47.2 CWB W55.3 CWB W59 Non CWB Profiling
Mining
Steel Fabrication Steel Fabrication - chutes & ducts Steel Fabrication - grizzlies Steel Fabrication - hoppers Steel Fabrication - pump boxes Steel Fabrication - tanks
Mining Engineering
Automation Automation - Architectural Automation - HVAC Automation - Modularized Automation - MRQ Mgmt Automation - Pre Engineered Buildings Civil Civil - MRQ Mgmt Electrical Electrical - Calcualtions Electrical - Control Narrtives Electrical - Instrumentation Specs Electrical - MRQ Mgmt Instrumentation & Controls Instrumentation & Controls - HMI Instrumentation & Controls - MRQ Mgmt Instrumentation & Controls - PLC Instrumentation & Controls - SCADA Instrumentation & Controls - VFD Mechanical Mechanical - EHT Mechanical - High Voltage Mechanical - Low Voltage Mechanical - Medium Voltage Mechanical - Studies Piping and Plant layout Piping and Plant layout - MRQ Mgmt Piping and Plant layout - Pumps Piping and Plant layout - Tanks Piping and Plant layout - Vessels Power Power - Detailed Engineering Power - FEED studies Power - MRQ Mgmt Power - Process Modelling Power - Technology selection Process Engineering Process Engineering - Lift Studies Process Engineering - Model Reviews Process Engineering - MTOs Process Engineering - Pipeline Engineering Process Engineering - Plot Plans Structural Structural - MRQ Mgmt Structural - Pond Design Structural - Process Water Mgmt Structural - Waste Water Water Treatment Water Treatment - energy mgmt Water Treatment - MRQ Mgmt Water Treatment - Power Generation Water Treatment - Renewable Energy Engineering Water Treatment - T&D
Non Conventional oil and gas Engineering
Automation Automation - HMI Automation - MRQ Mgmt Automation - PLC Automation - SCADA Automation - VFD Buildings Buildings - Architectural Buildings - HVAC Buildings - Modularized Buildings - MRQ Mgmt Buildings - Pre Engineered Civil Civil - MRQ Mgmt Electrical Electrical - EHT Electrical - High Voltage Electrical - Low Voltage Electrical - Medium Voltage Electrical - Studies Instrumentation & Controls Instrumentation & Controls - Calcualtions Instrumentation & Controls - Control Narrtives Instrumentation & Controls - Instrumentation Specs Instrumentation & Controls - MRQ Mgmt Mechanical Mechanical - MRQ Mgmt Mechanical - Pumps Mechanical - tanks Mechanical - Vessels Piping and Plant layout Piping and Plant layout - Lift Studies Piping and Plant layout - Model Reviews Piping and Plant layout - MTOs Piping and Plant layout - Pipeline Engineering Piping and Plant layout - Plot Plans Power Power - MRQ Mgmt Power - Power Generation Power - Renewable Energy Engineering Power - T&D Process Engineering Process Engineering - Debottlenecking Studies Process Engineering - Eqpt Sizing, Calcs, Studies Process Engineering - MRQ Mgmt Process Engineering - Sim Modelling Structural Structural - Concrete Structural - Modules Structural - MRQ Mgmt Structural - Steel Water Treatment Water Treatment - MRQ Mgmt Water Treatment - Pond Design Water Treatment - Process Water Mgmt Water Treatment - Waste Water
Pipeline
Construction Construction - Management Construction - Materials Testing Construction - Quality Assurance Construction - Quality Control Construction - Survey Electrical Corrosion Control Engineering Engineering - Civil Engineering - Electrical Engineering - Mechanical Engineering - Process Engineering - Structural Lease and Pipeline Construction - Mobile Lease and Pipeline Construction - Mobile - Abandonment Lease and Pipeline Construction - Mobile - Engineering Lease and Pipeline Construction - Mobile - Materials Testing Lease and Pipeline Construction - Mobile - Remediation Lease and Pipeline Construction - Mobile - Survey Maintenance Maintenance - Engineering
Professional and Specialized Services
Construction mgmt Construction mgmt - Contract Mgmt
Roofing
Metal Roofing Roof Coating Roofing Roof Maintenance Roof Sheet Metal Flashing
Safety
Fireproofing
Services
Fabrication Maintenance Maintenance - Electrical Maintenance - General Maintenance - HVAC Maintenance - Mechanical Oilfield Equipment & Maintenance Pipe Fusion Pipe Fusion - HDPE Pipe Fusion - Up to 20" DIPS Pipe Fusion - Up to 6" DIPS Preventative Maintenance Preventative Maintenance - Electrical Preventative Maintenance - General Preventative Maintenance - HVAC Preventative Maintenance - Mechanical
Supplies
Pipe - HDPE Pipe - Steel Steel - Sheet Metal - dust collection
Welding
Aluminum CWB Certified Welding Service - Alloy Steel Welding Service - ASME Welding Service - Carbon Steel Welding Service - CWB Welding Service - TSASK