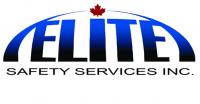 Nobel HSSE Management Ltd.
At Nobel we have over 100 years of combined experience in the Canadian energy, construction, mining and healthcare sectors. Combined with a passion for what we do, Nobel HSSE has everything you need to set your project up for success. We offer a dynamic range of services and training classes that allow you to contract with us and get everything you need. Our experienced team of Safety and Medical Professionals stand ready to tailor our services to suit your needs, no matter how in-depth they may be. We are 100% woman owned, 30% Aboriginal workforce, and we utilise Saskatchewan talent. We are the only Registered Nurse owned and managed comprehensive HSE firm in the province.
AVETTA/COMPLY WORKS/ISN Memberships.
We pride ourselves on our professionalism, integrity and quality of service.
COVID -19 Management programs
COVID 19-Testing Service (Sask Ministry Lab Licensed)
Occupational Health:
On-Site EMR/PCP/ACP and Nurses
Pulmonary Lung Function Testing
Audiometric Testing
Quantitative Respirator Fit Testing
Ergonomics Assessments
Drug & Alcohol Screening
Pre-Employment Medicals
SGI Medicals
Vision Screening
Workplace Wellness
Claims & Disability Management
Company Occupational Health Management
Noise Mapping
Industrial Hygiene
Industrial Safety

Industrial Safety:
Health & Safety Program Development
Safety Training
COR/SECOR
Onsite Safety Officers
Workplace Inspections
Incident Investigation
Audit and Assurance
ISN/Complyworks/Avetta Compliance
Emergency Management

We are the only Saskatchewan Company that is certified to teach the Advanced Mine Rescue and Fire Fighter first aid/trauma training.
---
More About
Nobel HSSE Management Ltd.
We pride ourselves on being a comprehensive Health, Safety, Security and Emergency Management solution for our clients. No other business offers the range of services, or the same quality of service we guarantee our customers. Nobel HSSE is a 100% woman owned firm, earning the official designation this year! We have established relationships with several Aboriginal groups in Saskatchewan. We have an equal opportunity hiring policy, which prioritizes employment with qualified women, aboriginal peoples, and visible minorities. We also provide training to under employed groups and offer employment to our trainees when projects come on board. We are very proud of our achievements in these areas.
Nobel HSSE has established a Diversity & Inclusion Committee which is headed by our Manager of Health & Medic Services, Elle Moshenko, LPN. Elle is a band member of the James Smith Cree First Nation and serves as our Aboriginal Liaison. We are in the process of developing partnership MOUs with several Aboriginal communities.
Currently, 30% of our work force is aboriginal and 100% of our workforce resides in Saskatchewan.
Our Medical Management Team is headed by Shirley Galloway, R.N. She has over 30 years of medical and trauma experience. Our Medical Director, Dr. Brad McIntyre, is an integral part of our team. He supports all aspects of our medical program. All of our Primary Care Paramedical staff are active in the field, and participate in on-going competency based training. Our team is rounded out by critical care Registered Nurses and L.P.N's.
Nobel offers a complete COVID-19 Workforce Management program. From medical screening, confidential document management and Sask Ministry of Health Laboratory Licensed for PCR and Rapid Antigen testing, we can support all aspects of a COVID-19 plan.
---
Photos
Nobel HSSE Management Ltd.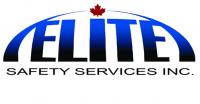 Additional Location #1
111-2103 Airport Drive
Saskatoon, Saskatchewan S7L6W2
(306) 483-2480 • (306) 483-8722 • (306) 483-2164
View in Google Maps
Additional Location #2
319 Main St
Oxbow, Saskatchewan S0C2B0
(306) 483-2480 • (306) 483-8722 • (306) 483-2164
View in Google Maps
Technical Capability Summary
Consulting
Biological Educational & Training Management Mining Occupational Health Regulatory Safety
Equipment
Equipment - Safety
Instrumentation & Electrical
Electrical safety training – Shock – Arc Flash – Audits
Professional and Specialized Services
Safety auditing Safety auditing - Air Quality testing Safety auditing - Audiometric testing Safety auditing - Ergonomics assessments Safety auditing - Noise level testing
Safety
Emergency, Training and Safety Services Emergency, Training and Safety Services - Safety inspections Personal Protective Equipment & General Supplies
Services
Medical Training - Fall Arrest Training - PME, Wirelock Socketting, General Mine Safety Awareness, Tugger Safety
Supplies
Equipment - Safety Medical Supplies