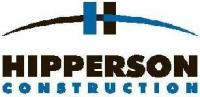 Hipperson Construction
Hipperson Construction is a General Contractor, Award winning Design Builder, Construction Manager and Pre-engineered Steel building supplier based in Regina, Saskatchewan.

Since incorporating in 1996, the company has experienced consistent growth year over year. Our success is the outcome of providing quality construction services to a variety of private and public sector clients throughout Saskatchewan and most recently, Manitoba.

Hipperson Construction is a member of the Regina, Winnipeg, Calgary, Saskatchewan and Canadian Construction Associations as well as Merit Contractors Association.


---
More About
Hipperson Construction
Our company is focused on delivering the most cost effective construction solutions for our clients, without compromising on quality and safety standards. Recognizing the importance of maintaining an industry leading corporate safety program, Hipperson Construction is COR certified through the Saskatchewan Construction Safety Association and is an ISNetworld subscriber.
We utilize Canadian Construction Association (CCA) contracts and guidelines in our obligations with clients and sub-trade contractors. It is essential to the success of our projects to pre-qualify sub-trade contractors prior to award based on safety, quality, financial stability, and availability of trained resources.
Our in house staff of Project Managers include Professional Engineers and CCA Gold Seal Certified Estimators and Project Managers. Our on-site construction teams include well trained Site Supervisors, Site Foreman, Journeyman Carpenters, skilled labourers and if the project requires, Site Surveyors, Field Engineers and Site Safety Officers. Dependent on the nature of the project, we will assemble a team of sub-trade contractors and our own forces that have the specialties required to fulfil project specifications.
---
Photos
Hipperson Construction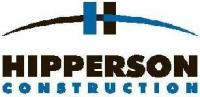 Technical Capability Summary
Building Finishing - Carpentry & Millwork
Finish Carpentry Kitchens Supply & Install Lumber Decking Millwork Supply & Install Rough Carpentry
Building Finishing - Cubicles and Partitions
Partitions & Cubicles Partitions - Demountable Partitions - Glass Partitions - Operable Partitions - Portable Partitions - Sliding & Coiling Partitions - Toilet & Urinal
Building Finishing - Doors & Hardware
Access & Panels Cold Storage Door and Hardware Install Doors- Metal & Frames Hardware Industrial Overhead
Building Finishing - Drywall & Ceilings
Drywall / Steel Studs
Building Finishing - Fireproofing & Sealants
Firestopping Sealants & Caulking
Building Finishing - Painting & Wall Finishes
Concrete and Masonry Coatings Epoxy Coatings F.R.P. Coated Panels
Building Finishing - Signage
Exterior Signs Interior Signs
Building Finishing - Specialty Rooms
Building Modules Cold Storage Rooms Fabricated Engineered Structures Fabric Structures
Bulk Materials - Reinforcement
Concrete Accessories
Concrete
Construction Cutting and Coring Cutting and Coring - Above grade Mixing & Batch Plants Pilings Precast Concrete Reinforcing Steel for Concrete Products Shotcrete Structural Concrete Placement
Construction
Bridge & Steel Building Bridge & Steel Building - Install Bridge & Steel Building - Supply Concrete Concrete - Coatings Earthmoving Erection of Signage Excavation General Contracting - Civil / Earthworks General Contracting - Electrical / Instrumentation General Contracting - Piping / Mechanical / Structural Industrial Buildings Industrial Buildings - Steel Pre-Engineered Fabric Structures Pre-Engineered Fabric Structures - Design Pre-Engineered Metal Buildings Pre-Engineered Steel Structures Pre-Engineered Steel Structures - Design Pre-Engineered Steel Structures - Engineering Rough and Framing Carpentry Rough Grading Waterworks and Sewage Systems
Consulting
Quality Assurance/Quality Control - Concrete
Conventional oil and gas Engineering
Structural - Concrete
Heavy Equipment
Roadwork Maintenance or Construction
Highways - Surfacing
Concrete Paving/Curbs
Highways - Traffic Regulation/Management
Traffic Regulation/Management
Highways - Traffic Signage
Traffic Signage
Highways - Traffic Signals
Traffic Signals
Instrumentation & Electrical
Industrial Industrial - Engineering Industrial - Installation
Mechanical & Piping
General Mechanical
Mining Engineering
Buildings Carbon capture Civil Electrical Instrumentation & Controls Mechanical Power Structural Water Treatment
Non Conventional oil and gas Engineering
Buildings Buildings - Architectural Buildings - Modularized Buildings - Pre Engineered Carbon Capture Electrical Mechanical Structural Structural - Concrete Structural - Modules Structural - Steel Water Treatment Water Treatment - Process Water Mgmt Water Treatment - Waste Water
Pipeline
Construction
Professional and Specialized Services
Civil Engineering Community Engagement Construction mgmt Construction mgmt - Contract Mgmt Construction mgmt - HSE Mgmt Construction mgmt - QC Mgmt Construction mgmt - Subcontractor Mgmt Cost Engineering Field Engineering Field Engineering - CSU Field Engineering - ITPs Field Engineering - RFI Mgmt Field Engineering - Turnover Field Engineering - Walk Downs General Engineering General Engineering - Civil General Engineering - Structural Mechanical/Engineering Procurement Safety auditing Structural Engineering
Roofing
Metal Roofing Roof Sheet Metal Flashing
Services
General Labour Maintenance - General Seeding Seeding - Hydroseeding Travel
Supplies
Grinding Precast Concrete Steel - Structural
Surveying
General - Construction