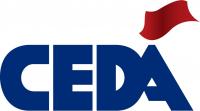 CEDA Specialty Services LP
CEDA specializes in providing industrial maintenance, turnaround and environmental services to clients in the oil and gas, pipeline, power, pulp and paper, chemical, mining, municipal and steel markets. With offices throughout North America, CEDA delivers more than 120 distinct services to support critical operations at our clients' facilities. We are committed to delivering world-class solutions through innovative technologies, equipment and processes, always with safety top of mind.
---
More About
CEDA Specialty Services LP
PRESSURE, VACUUM & FLUID TRANSPORTATION
CEDA's large fleet of modern pressure and vacuum units have the capability to remove a range of wet or dry materials from industrial sites including sands, hydrocarbon, sludge, cement, lime, caustics and acids, and flammable liquids (solvents).
CHEMICAL CLEANING
CEDA operates a fleet of specialized chemical cleaning equipment including self-contained mobile units with high volume circulation pumps, mixing tanks, heating equipment and standby pumps.
TANK MAINTENANCE & CLEANING
CEDA provides a wide range of services to effectively complete all phases of tank maintenance including: cleaning, inspecting, repairing and coating.
PIGGING & DECOKING
CEDA operates a mobile fleet of technologically advanced double and triple pumper pigging and decoking and filtration units.
MANUFACTURING & PROCESS EQUIPMENT
CEDA offers complete custom fabrication packages with in-house electrical, instrumentation and control capabilities. In addition, we fabricate and/or repair pipe spooling, structural, pressure vessels and associated assemblies. Our experience and expertise allows us to offer a wide range of design and fabrication options tailored to our clients' needs.
MECHANICAL & FABRICATION
CEDA provides mechanical services to assist clients with the construction, repair, alteration and maintenance of process piping, power boilers, vessels, exchangers and associated industrial equipment. In addition, we have over 100,000 square feet of shop space designed for welding, fabrication and structural steel erection.
DREDGING & FLUID MANAGEMENT
CEDA is the leader in contract dredging, dewatering, preventative maintenance, pump sales, installations, service and repairs. Our extensive rental fleet includes dredges (diesel and electric) and submersible pumps.
PROJECT SERVICES
CEDA is well suited to perform a variety of general contractor responsibilities to ensure projects are completed on-time and within budget. CEDA has a background in executing facility construction and planned maintenance scopes as part of sustaining capital or debottlenecking projects in addition to capital projects for green field development. Our experience includes executing general facility projects either directly or in a general or lead contractor role involving structural, civil, electrical and mechanical disciplines.
CEDA employs an experienced Project Management team with the ability to manage all facets of a project, in-line with PMBOK standards, including off-site and on-site project controls.
---
Photos
CEDA Specialty Services LP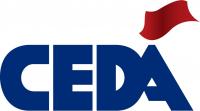 Additional Location #1
909E Pettigrew Avenue
Regina, Saskatchewan S4N 5W1
(306) 721-2534
View in Google Maps
Technical Capability Summary
Cleaning
Air/Water/Oil Pressure Bins/Hoppers/Silos Cleaning and Coating of Tanks Cleaning and Coating of Tanks - External Cleaning and Coating of Tanks - Internal Cleaning or Coating of Pipes Cleaning or Coating of Pipes - External Cleaning or Coating of Pipes - Internal Cleaning Solvents Heat Exchangers Mobile Pressure Cleaning Mobile Steam Cleaning Pipeline - Internal
Construction
General Contracting - Piping / Mechanical / Structural HDPE Pipe HDPE Pipe - Install HDPE Pipe - Supply High Pressure Water Jetting High Pressure Water Jetting - Volume PSI Industrial Buildings - Modular Industrial Buildings - Steel Insulation - Mechanical Modular Buildings Modular Enclosures Portable Water Treatment - Supply Tanks Tanks - Coatings Tanks - External Tanks - Internal
Environmental
Environmental Services
Equipment
Portable Water Treatment - Supply
Heavy Equipment
Industrial and Oilfield Industrial Machinery
Mechanical & Piping
General Mechanical General Mechanical - Installation General Mechanical - Service General Mechanical - Supply Mechanical Insulation Mechanical Insulation - Installation Mechanical Insulation - Service Mechanical Insulation - Supply Pipe Fusion Pipe Fusion - Installation Pipe Fusion - Service Pipe Fusion - Supply Pipe - HDPE Pipe - HDPE - Installation Pipe - HDPE - Service Pipe - HDPE - Supply Pipe - Steel - Installation Pipe - Steel - Service Pipe - Steel - Supply Process Piping Work Process Piping Work - Installation Process Piping Work - Service Process Piping Work - Supply Refurbish Process Boilers Service Process Boilers Valves Valves - Installation Valves - Service Valves - Supply
Metal Fabrication
CWB W47.1 CWB W47.2 Non CWB
Pumps
Chemical Chemical - Industrial Pumps - Dewatering Pumps - Dewatering - Design Pumps - Dewatering - Engineering
Services
Industrial Coatings Maintenance Maintenance - General Maintenance - Mechanical Oilfield Equipment & Maintenance Pipe Fusion Preventative Maintenance Preventative Maintenance - General Preventative Maintenance - Mechanical Pumps - Supply & Repair
Supplies
Oilfield Equipment & Maintenance Pumps - Chemical Injection Pumps - Dewatering Pumps - Dewatering - Design Pumps - Dewatering - Engineering Pumps - Pneumatic Pumps - Pneumatic - Design Pumps - Pneumatic - Engineering
Transportation
Trucking - Bulk Liquids Trucking - Bulk Lubricants & Chemicals Trucking - Garbage Collection, Waste Disposal Trucking - General Trucking - Liquid Waste/Sewage Trucking - Supply of Drivers Trucking - Water
Waste Management
Chemical/Petroleum Waste General Waste Management Services Industrial Vacuum Removal Liquid Waste Disposal Metal Waste Materials Recycling Septic Waste Wastewater Treatment, Collection or Recycling