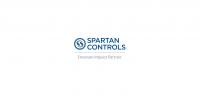 Spartan Controls Ltd.
Spartan Controls is the leading provider of automation, valves, measurement, process control, solutions and services in Western Canada. For over 55 years, Spartan has provided customers with high performance solutions, industry expertise, lifecycle support, and technical training — delivering value our Customers want.

Our automation solutions are used in all process industries including oil and gas, oil sands, mining, pulp and paper, power, pipeline, and municipal. We are dedicated to providing exceptional customer experiences and delivering superior business results where expertise and collaboration come together.
---
More About
Spartan Controls Ltd.
---
Photos
Spartan Controls Ltd.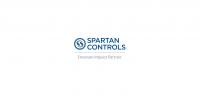 Additional Location #1
475 Maxwell Crescent
Regina, Saskatchewan S4N 5X9
(306) 721-6925 • (306) 721-6926
View in Google Maps
Additional Location #2
3915 Burron Ave
Saskatoon, Saskatchewan S7P 0C3
(306) 721-6925
View in Google Maps
Technical Capability Summary
Construction
Industrial Buildings - Modular
Conventional oil and gas Engineering
Automation Automation - HMI Automation - SCADA Automation - VFD Instrumentation & Controls Instrumentation & Controls - Calcualtions Instrumentation & Controls - Control Narrtives Instrumentation & Controls - Instrumentation Specs Instrumentation & Controls - MRQ Mgmt Process Engineering - Debottlenecking Studies
Electrical - Electrical Equipment
Control Panels Corrosion Monitoring System Electric Motor Variable Frequency Drive
Electrical - Fire & Security
Electronic Detection & Alarm Electronic Monitoring & Control
Instrumentation & Electrical
24hr emergency services Automation VFD HMI PLC Sensors Automation VFD HMI PLC Sensors - Service Automation VFD HMI PLC Sensors - Supply Card Lock – Card Access – CCTV – Security Card Lock – Card Access – CCTV – Security - Service Card Lock – Card Access – CCTV – Security - Supply Control Systems Testing Control Systems Testing - Control systems Control Systems Testing - Systems Ground Control Systems Testing - Troubleshooting Custom Electrical Solutions Energy efficiency assessment calculations and audits - Installation Instrumentation Instrumentation - Design Instrumentation - Engineering Instrumentation - Service Instrumentation - Supply Modular Electrical Buildings Modular Electrical Buildings - Design Modular Electrical Buildings - Electrical Integration Modular Electrical Buildings - Fabrication
Mechanical & Piping
Service Process Boilers Supply Process Boilers Valves Valves - Design Valves - Engineering Valves - Service Valves - Supply
Mining Engineering
Automation Automation - Modularized Electrical - Control Narrtives Electrical - Instrumentation Specs Instrumentation & Controls Instrumentation & Controls - HMI Instrumentation & Controls - SCADA Instrumentation & Controls - VFD
Non Conventional oil and gas Engineering
Automation Automation - HMI Automation - SCADA Automation - VFD Instrumentation & Controls Instrumentation & Controls - Calcualtions Instrumentation & Controls - Control Narrtives Instrumentation & Controls - Instrumentation Specs
Pumps
Chemical