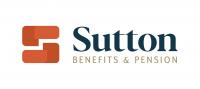 Sutton Benefits & Pension
Your strategic partner in optimizing your group benefit and pension plans to attract and retain key players while maximizing value and results.
---
More About
Sutton Benefits & Pension
Every workplace is different, and local employers need the right combination of benefits to attract new employees, keep key players and enhance employee's productivity, health & wellbeing.
Managing your plans with the expertise of Sutton Benefits & Pension empowers you to stay competitive with controls and the structure that fit your needs and budget.
A client of Sutton Benefits & Pension is the first to know about new trends, tools and best practices and can measure up against competitors through access to our exclusive benchmarking services and preferred pricing.
Our Sutton SmartFit™ process uncovers gaps and exposes new opportunities so you can be investing into the right elements of your plans to get the most value. We are here to provide ongoing support and advocacy for your team, so your entire company has an expert on their side. We want your team to know they are taken care of so they can focus on bringing their best to work.
We support SIMSA members by keeping local employers competitive, knowing that healthy, cared-for employees and a productive workforce are good for business.
---
Photos
Sutton Benefits & Pension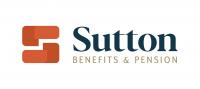 Technical Capability Summary
Consulting
Business Development Educational & Training