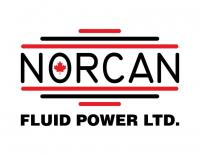 Norcan Fluid Power Ltd.
Norcan Fluid Power is the Western Canadian distributor for Bosch Rexroth Hydraulics, stocking inventory at 9 warehouses, dedicated Inside and Outside Sales, Service Departments and Engineering in 8 of those locations. All the better to get you the hydraulic pumps, motors, valves, filters and spare parts you need faster to get your equipment back to work!

For more detailed questions please contact a branch near you today!
---
More About
Norcan Fluid Power Ltd.
Turn to Norcan Fluid Power for all of your hydraulics needs. From parts and service to major design and development we are your hydraulics powerhouse.
---
Photos
Norcan Fluid Power Ltd.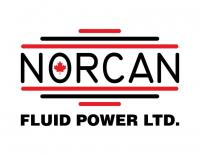 Technical Capability Summary
Mechanical & Piping
Parts - Mechanical & Piping - Design Parts - Mechanical & Piping - Engineering Parts - Mechanical & Piping - Installation Parts - Mechanical & Piping - Service Parts - Mechanical & Piping - Supply Valves Valves - Design Valves - Engineering Valves - Installation Valves - Service Valves - Supply
Mining
Mine Doors
Mining Equipment
Hydraulic Cylinders
Pumps
Pumps - Supply & Repair Pumps - Supply & Repair - Design Pumps - Supply & Repair - Engineering
Services
Hydraulic Cylinder Rebuild and Manufacture Repair Services - Hydraulic Pumps, Motors, Valves & Cylinders
Supplies
Fluid Conveyance Products Fluid Sealing Products Hydraulic Components - Cylinders, Valves, Pumps, Gauges Hydraulic Hose & Fittings Industrial Hose & Fittings Mechanical Rebuilds Mobile Equipment Motors Power Units - Hydraulic, AC/DC Pumps - Hydraulic