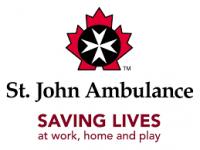 St. John Council for Saskatchewan Inc.
CPR and first aid save lives. As Canada's standard for excellence, St. John Ambulance offers innovative programs, products and initiatives aimed at improving the health and safety of Canadians. St. John Ambulance is a non-profit, charitable organization that invests the money raised through training courses into community programs offered throughout Saskatchewan.

---
More About
St. John Council for Saskatchewan Inc.
·
24 staff out of seven Training Centres located throughout the province
Programs available:
· OHS Standard First Aid
· Blended OHS Standard First Aid
· Mental Health for the Workplace
· Oxygen Administration
· Advanced First Aid for Fire Fighters
· Law Enforcement First Aid (LEFA)
· Medical First Responder
· Over 70 Medical First Responder Volunteers
· More than 170 Therapy Dog Teams
· 460 plus Instructors
·
· Unmatched record of caring and making a difference for our communities across Saskatchewan
· Revenues raised through our training and product sales divisions are used to support local community service initiatives.
· In Canada, St. John is composed of a federation of Provincial councils.
· St. John Saskatchewan Council was founded in 1911 and has been active ever since.
· St. John operates seven training centres in major Saskatchewan municipalities
· Networks of instructors and volunteers span the rest of the province
· Programs that target people in all walks of life as safety is everyone's concern.
· Workplace first aid courses.
· Personal Care Worker course for people who work with seniors and other individuals requiring care.
· Medical First responders are available to provide first aid coverage for community events thus saving provincial costs associated with ER visits to hospitals etc.
· St. John Therapy Dog teams are available to do visitations, bringing comfort, joy and companionship to members of the community who are sick, lonely, reside in long-term care and mental health facilities
· Emergency Preparedness and response; St. John Ambulance plays a vital role in healthcare-related emergency preparedness and response across Saskatchewan.
· Youth Services, Partner with Search and Rescue
More than 110 community events rely on St. John Medical First Aid Responders to provide
· over 4500 hours of first aid coverage ensuring participant safety and mitigating injury when it occurs.
· Over 3500 hours of St. John Therapy Dog visits are conducted by the volunteer teams
· 32.000 people are certified annually by St. John
---
Photos
St. John Council for Saskatchewan Inc.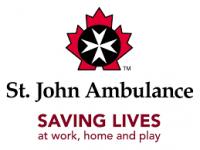 Additional Location #1
301 Central Avenue
Saskatoon, Saskatchewan S7N 2E9
(306) 343-0041 • (306) 934-2667
View in Google Maps
Additional Location #2
1003-1st Avenue West
Prince Albert, Saskatchewan S6V 4Y3
(306) 922-0888 • (306) 922-7117
View in Google Maps
Additional Location #3
21-1st Avenue North
Yorkton, Saskatchewan S3N 1J3
(306) 783-4544 • (306) 783-0199
View in Google Maps
Technical Capability Summary
Cleaning
Facial masks
Consulting
Educational & Training Occupational Health Safety
Safety
Emergency, Training and Safety Services Eye protection Personal Protective Equipment & General Supplies
Services
Educational & Training Medical Training Training - Fall Arrest
Supplies
Equipment - Safety Medical Supplies