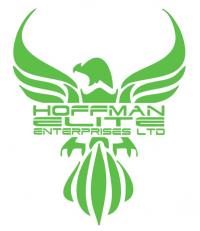 Hoffman Elite Enterprises Ltd.
Hoffman Elite Enterprises Ltd. (H.E.E.L.) is a family run, hydrovac company in Saskatchewan with branches located in Saskatoon, Regina, Coleville, and Arcola. Our Founder, Kyle Hoffman, had his beginnings in the industry eighteen years ago. Kyle has worked on many different jobsites including, but not limited to: Uranium Mines, Municipalities, Potash Mines, Oil and Gas Facilities and Pipelines here in Saskatchewan, as well as in Manitoba and Alberta. The Hydrovac Assistance to the F-Division Major Crimes North Saskatchewan Historical Case Unit of the RCMP award was presented to Kyle Hoffman. Kyle excels at mentoring and teaching his employees everything he has learned in his eighteen years of experience. Employees respect his mentorship, as Kyle respects each and every one of them. Our combined years of experience, pride and top of the line custom-made units save our clients time and money.

In 2021, Brian Hagel became H.E.E.L.'s Vice President of Operations and a welcomed addition to the team. Brian has a wealth of knowledge and experience from his twenty-eight years in the industry. His experience comes from owning two of his own companies with a strong background in Health and Safety, Project Management, Operations Management, and Logistics.
---
More About
Hoffman Elite Enterprises Ltd.
Since our beginning in 2018, H.E.E.L. has worked extremely hard to create an outstanding safety culture. H.E.E.L. signed MISSION ZERO in 2018, pledging to strive for zero harm in all the years to come. Our hard work was rewarded when we received our COR designation through the Saskatchewan Construction Safety Association (SCSA). This shows our clients, employees and the public that safety is of top priority at Hoffman Elite Enterprises Ltd.
---
Photos
Hoffman Elite Enterprises Ltd.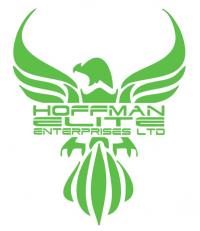 Technical Capability Summary
Consulting
Oil & Gas Operations and Maintenance
Environmental
Environmental - Containment
Heavy Equipment
Industrial and Oilfield