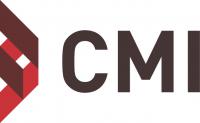 Continental Mine & Industrial Supply Ltd. (CMI)
At CMI we collaborate to define and provide innovative solutions. We focus on understanding our customer's challenges and opportunities to bring fit for purpose tailored solutions that meet these needs. We do this by a combination of CMI OEM equipment such as bulk materials handling or battery powered mobile equipment or through a distribution model for cranes, utility vehicles, slurry pumps etc. CMI can bring value to any surface or underground mining operation.
---
More About
Continental Mine & Industrial Supply Ltd. (CMI)
We specialize in underground mining equipment but have expanded our focus to include major projects through the EPCM's such as Wood, SNC and Hatch, surface milling operations and all types of mining throughout North America. We have expanded our OEM equipment to include Feeder Breakers, Rotary Plow Feeders, up to 72 inch Belt Conveyors, Battery Powered Man-carriers and Diesel Powered Conversion to Battery powered systems and any other customer specific requirements. We have expanded our distribution network to include all of the components used in our OEM systems, low profile mine utility vehicles, low emissions service trucks, road headers, shaft sinking hoists and hoisting equipment, slurry pumps and a number of other key materials and equipment required by the mining industry.
---
Photos
Continental Mine & Industrial Supply Ltd. (CMI)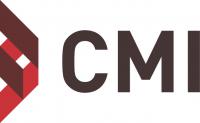 Technical Capability Summary
Building Finishing - Fitted Furniture & Equipment
Waste Handling Equipment
Concrete
Cutting and Coring
Construction
Industrial Machinery - Service Industrial Machinery - Supply
Consulting
Mining
Electrical - Electrical Equipment
Variable Speed Drive System
Equipment
Cranes Lubricant and Chemical Dispensing Equipment Overhead Crane Parts and Service
Forestry
Lubricants and/or Chemicals
Heavy Equipment
Agricultural Forestry Industrial and Oilfield Industrial and Oilfield - Design Industrial and Oilfield - Engineering Industrial Machinery Industrial Machinery - Design Industrial Machinery - Engineering Lubricants and/or Chemicals Mining Mining - Design Mining - Engineering Parts - Heavy Equipment Rentals - Heavy Equipment Repair Services - Heavy Equipment
Instrumentation & Electrical
Aboriginal – Metis and First Nations inclusion program Battery Systems – Supply only Equipment, Industrial Equipment, Industrial - Design Equipment, Industrial - Engineering Equipment, Industrial - Supply Industrial Industrial - Design Industrial - Engineering Industrial - Supply MRO contract supply and VMI services Power Inverters Project budget planning
Light Vehicles
Battery Operated Electric Vehicles Custom Machinery Modifications Lubricants and/or Chemicals Parts - Light Vehicle Rentals - Light Vehicles Repair Services - Light Vehicle ROPS/FOPS Designs
Mechanical & Piping
General Mechanical General Mechanical - Design General Mechanical - Engineering General Mechanical - Service General Mechanical - Supply
Mining
Belting - Processing Belting - Processing - Design Belting - Processing - Engineering Converyor Rollers & Systems Converyor Rollers & Systems - Design Converyor Rollers & Systems - Engineering Feeder Breakers Steel Fabrication Steel Fabrication - chutes & ducts Steel Fabrication - grizzlies Steel Fabrication - hoppers Steel Fabrication - pump boxes
Mining Engineering
Automation
Mining Equipment
2 Rotor & 4 Rotor Boring Machines 2 Rotor & 4 Rotor Boring Machines - Bits 2 Rotor & 4 Rotor Boring Machines - Conveyor Chains 2 Rotor & 4 Rotor Boring Machines - Cover Caps 2 Rotor & 4 Rotor Boring Machines - Guides 2 Rotor & 4 Rotor Boring Machines - Sprockets Belt Winder Continuous Haulage Continuous Miner Continuous Mining Machines Continuous Mining Machines - Conveyor Chains Continuous Mining Machines - Footshafts Continuous Mining Machines - Headshafts Custom Vehicle Fabrication Ground Support Equipment Ground Support -Roof Bolters Hard and Soft Rock Light Vehicle Parts Light Vehicles Material Handling Material Handling - bucket elevators Material Handling - flop gates Material Handling - slide gates Material Handling - splitter gates Material Handling - trusses Process Equipment - Mining Process Equipment - Mining - Design Process Equipment - Mining - Engineering Process Equipment - Screens Process Equipment - Screens - Design Process Equipment - Screens - Engineering Roadheaders Roadheaders - Bits Roadheaders - Conveyor Chains Roadheaders - Footshafts Roadheaders - Headshafts Tunneling Machines Tunneling Machines - Bits Tunneling Machines - Conveyor Chains Tunneling Machines - Footshafts Tunneling Machines - Headshafts Undercutter Machine Undercutter Machine - Sprockets Undercutter Machine - Undercutter Bar Undercutter Machine - Undercutter Bits Undercutter Machine - Undercutter Chain Undercutter Machine - Wear Strips
Professional and Specialized Services
Custom Machinery Modifications Cutting Assembly Design & Rework Cutting Assembly Design & Rework - Boring Machines Cutting Assembly Design & Rework - Continuous Mining Machines Cutting Assembly Design & Rework - Roadheaders Cutting Assembly Design & Rework - Tunneling Machines ROPS/FOPS Designs
Pumps
Chemical Pumps - Dewatering Pumps - Dewatering - Design Pumps - Dewatering - Engineering Pumps - Supply & Repair Pumps - Supply & Repair - Design Pumps - Supply & Repair - Engineering
Safety
Bit Removal Tools
Services
Industrial Coatings Pumps - Supply & Repair
Supplies
Belting - Processing Belting - Processing - Design Belting - Processing - Engineering Bits - Continuous Mining Machines Bits - Mining Bits - Roadheaders Bits - Trim Chains Conveyor Components - Mining machines Conveyor Components - Mining machines - Boring machines Conveyor Components - Mining machines - Continuous mining Machines Conveyor Components - Mining machines - Roadheaders Conveyor Components - Mining machines - Tunneling Machines Conveyor Rollers & Systems Conveyor Rollers & Systems - Design Conveyor Rollers & Systems - Engineering Heavy Equipment Light Vehcile Equipment Lubricants and/or Chemicals Lubrication Products - Automated Systems & Components Material Handling - Idlers, Pulleys, Complete Conveyor Systems & Components Mechanical Rebuilds Mining machine consumables - wear parts Mining machine consumables - wear parts - Trim chain guides Mining machine consumables - wear parts - Trim chain sprockets Mining machine cutting components - Breaker Bits Mobile Equipment Motors Oils & Lubricants Parts - Heavy Equipment Parts - Light Vehicles Process Equipment - Mining Process Equipment - Mining - Design Process Equipment - Mining - Engineering Process Equipment - Screens Process Equipment - Screens - Design Process Equipment - Screens - Engineering Pumps - Dewatering Pumps - Dewatering - Design Pumps - Dewatering - Engineering Rentals - Light Vehicles
Testing
(Used) Oil analysis
Underground
Mining Services & Underground Development - Conveyors Mining Services & Underground Development - Design Mining Services & Underground Development - Engineering Mining Services & Underground Development - Steel