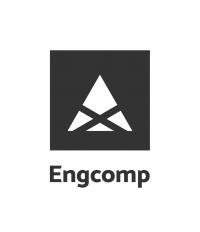 ENGCOMP Engineering & Computing Professionals Inc.
As a 100% Saskatchewan-owned and operated engineering firm based out of Saskatoon, Saskatchewan, Engcomp is driven to provide clients with innovative solutions to meet complex project needs. Proficient in overseeing and completing projects from conceptual design and feasibility studies to detailed engineering, we also specialize in risk analysis, cost estimating, planning, and computer task automation. These tasks include front-end engineering, detailed engineering, coordination of engineering disciplines, project reporting, schedule management, and procurement and construction support.
---
More About
ENGCOMP Engineering & Computing Professionals Inc.
Catering to Canada's heavy industrial market, we provide engineering services to the potash, uranium, oil and gas, pulp and paper, chemical processing, and food processing industries. We employ a diverse team of engineering experts and technologists with strong sets of core and niche engineering skills and project management capabilities. Acting as catalysts to work through key project issues, our team is able to advise on the simplest to the most intricate engineering challenges. We pride ourselves on our dedication to our clients, employees, and community and, as such, we look to build long-term, lasting relationships with those around us.
We are an ISO 9001:2015 certified company and our engineering services include the mining, mechanical, structural, electrical, and process disciplines. We also offer specialty services including cost engineering, risk and decision analysis, and project management. Since 2004, Engcomp has executed engineering projects under several types of project delivery models including Integrated Project Delivery. We work on both greenfield and brownfield projects varying in size and complexity. Our industry-leading experts lead the early development of all projects in our areas of expertise. In addition to engineering projects, we have led or been part of procurement support teams, construction management support teams, and owners' teams. Our success is largely based on close interaction with clients to ensure an effective and efficient process.
We maintain a strong culture focused on the needs of our people, team building, personal growth and engagement in our community. We are committed to fulfilling our role as a responsible corporate citizen and believe it is our duty to give back to the community by being involved in various social, charitable, professional, and volunteer associations. Our office is located on Treaty 6 territory and the homeland of the Métis. In the spirit of reconciliation, we recognize the traditional Indigenous territories within which we are located. As an active participant in the Aboriginal community, we recognize the importance of Aboriginal engagement and education in our business and our industry. A good reputation means a lot in engineering, and therefore our reputation features strongly in our evolution from a small structural engineering consulting firm to a full-service design firm.
---
Photos
ENGCOMP Engineering & Computing Professionals Inc.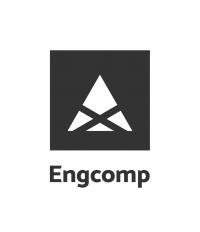 Technical Capability Summary
Consulting
Management Management - Project Mining Mining - Design Mining - Engineering Oil & Gas Operations and Maintenance - Design Oil & Gas Operations and Maintenance - Engineering Strategy Development Strategy Development - Detail Design Strategy Development - Feasibility Studies
Conventional oil and gas Engineering
Process Engineering - Eqpt Sizing, Calcs, Studies Process Engineering - Sim Modelling
Heating & Ventilation
Commercial Refrigeration & Air Conditioning Equipment - Design Commercial Refrigeration & Air Conditioning Equipment - Engineering Cooling Equipment - Design Cooling Equipment - Engineering Fans - Ventilation - Design Fans - Ventilation - Engineering Heating Equipment - Design Heating Equipment - Engineering Mine Ventilation Mine Ventilation - Design Mine Ventilation - Engineering Pumps - Heating & Cooling - Design Pumps - Heating & Cooling - Engineering
Heavy Equipment
Industrial and Oilfield - Design Industrial and Oilfield - Engineering Industrial Machinery - Design Industrial Machinery - Engineering Mining Mining - Design Mining - Engineering
Instrumentation & Electrical
Aboriginal – Metis and First Nations inclusion program Industrial - Design Industrial - Engineering Instrumentation - Design Instrumentation - Engineering Switchboards, Electrical - Design Switchboards, Electrical - Engineering Switchgear - Design Switchgear - Engineering Transformers - Design Transformers - Engineering
Mechanical & Piping
General Mechanical General Mechanical - Design General Mechanical - Engineering Mechanical Insulation - Design Mechanical Insulation - Engineering Mechanical - Sheet Work and Duct Work - Design Mechanical - Sheet Work and Duct Work - Engineering Mine Ventilation Mine Ventilation - Design Mine Ventilation - Engineering Parts - Mechanical & Piping - Design Parts - Mechanical & Piping - Engineering Pipe - Couplings - Design Pipe - Couplings - Engineering Pipe Fusion - Design Pipe Fusion - Engineering Pipe - HDPE - Design Pipe - HDPE - Engineering Pipe - Pressure Certified (T-Sask) - Design Pipe - Pressure Certified (T-Sask) - Engineering Pipe - Steel - Design Pipe - Steel - Engineering Process Piping Work - Design Process Piping Work - Engineering Valves - Design Valves - Engineering
Mining
Belting - Processing - Design Belting - Processing - Engineering Converyor Rollers & Systems - Design Converyor Rollers & Systems - Engineering Mining Services & Underground Development Mining Services & Underground Development - Design Mining Services & Underground Development - Engineering
Mining Engineering
Buildings Civil Electrical Instrumentation & Controls Mechanical Piping and Plant layout Power Process Engineering Structural
Mining Equipment
Process Equipment - Mining - Design Process Equipment - Mining - Engineering Process Equipment - Screens - Design Process Equipment - Screens - Engineering
Non Conventional oil and gas Engineering
Buildings Electrical Instrumentation & Controls Mechanical Piping and Plant layout Power Process Engineering Structural
Pipeline
Engineering Engineering - Electrical Engineering - Mechanical Engineering - Structural
Professional and Specialized Services
3D Laser Scanning 3D Modelling Asset Mgmt Asset Mgmt - Buildings Asset Mgmt - Facilities Asset Mgmt - Field Inspections Cost Engineering Electrical Engineering Engineering, Procurment & Construction Management (EPCM) - Design Field Engineering General Engineering General Engineering - Electrical General Engineering - Mechanical General Engineering - Process General Engineering - Structural Integrity Engineering Integrity Engineering - Corrosion Studies Mechanical/Engineering Mechanical/Engineering - 3D Scanning Mechanical/Engineering - Design Mechanical/Engineering - FEA Mechanical/Engineering - Retrofit Mechanical/Engineering - Studies Mining Engineering Numerical Analysis / Simulation Project Mgmt services Project Mgmt services - Cost Estimating Project Mgmt services - Cost Mgmt Project Mgmt services - Quality Mgmt Project Mgmt services - Schedule Mgmt Structural Engineering Structural Engineering - Concrete Structural Engineering - Steel Structural Engineering - Timber
Pumps
Pumps - Dewatering - Design Pumps - Dewatering - Engineering Pumps - Fuel - Design Pumps - Fuel - Engineering Pumps - Heating & Cooling - Design Pumps - Heating & Cooling - Engineering Pumps - Pneumatic - Design Pumps - Pneumatic - Engineering Pumps - Supply & Repair - Design Pumps - Supply & Repair - Engineering
Surveying
General - 3D Scanning
Underground
Mining Services & Underground Development Mining Services & Underground Development - Design Mining Services & Underground Development - Engineering Shaft Sinking Shaft Sinking - Design Shaft Sinking - Engineering