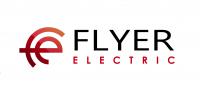 Flyer Electric LP
Flyer Electric is proud to be 100% Saskatchewan and Aboriginal owned, based in Saskatchewan, and serving the Canadian western provinces. We are known for delivering, time and time again, exactly what our clients need, from design to construction, and everything in between.

Our Mission
To Provide the highest quality electrical installation, and maintenance to western Canada's industrial, commercial
and mining sectors.
Our Vision
To be the leading commercial and industrial electrical company in western Canada, while remaining true to our
values.
Our Values
1. Safety is everyone's top priority, ensuring at the end of the day, we all go home safe.
2. We always produce a top quality product. "Good enough" is not good enough.
3. We aim for excellence, to exceed expectations in everything we do.
4. We are honest and fair to everyone – our clients, employees, suppliers, and owners.
5. We are always looking for ways to be innovative, and are open to learning, growing, and continuously
improving.
6. Working together as a team and keeping the lines of communication open, ensuring not only your wants are
met, but also your needs.

Aboriginal Ownership
Flyer Electric is a 100% Saskatchewan, 93% Aboriginal owned company, majority owned by the Athabasca
Basin Development LP, as well as Sakitawak Development Corp. Because of this, any projects awarded to Flyer Electric
will directly help to support the communities within this province. In addition to the Aboriginal ownership, we believe in the
employment of workers from these communities, as well as the local areas of which we work in. We are committed to
giving opportunities to Aboriginal workers that show the interest and ambition to get into the electrical trade as our
workload allows.
As we move into new territories to begin new projects, we are respectful of the local impact the project would
have. Because we understand this dynamic, Flyer makes attempts to involve local Aboriginal groups and involve them
with employment opportunities in the trades whenever possible. We believe that through employment in the trades, we
are able to benefit the employees, families, and communities in the area and leave a lasting benefit for many years to
come with solid work experience in the trades, and the safety training required for other opportunities through the coming
years. We support all our workers with the training needed to succeed and advance in their careers, which in turn adds
value and stability to our backbone of workers, ultimately helping us to give you the results required on every project.
It is our belief that this is the true success story that will help the Aboriginal community grow in employment and
help support family wellness within the communities. Our goal is to leave the area with a lasting impact…….in a positive
way!

---
More About
Flyer Electric LP
Powered by Excellence
Flyer electric has been providing a wide range of industrial and commercial electrical services in Saskatchewan for over 35 years. We're known for our commitment to quality, our dedication to safety, and our attention to detail. Quite simply, we get the job done right – on time, and within budget. Remote areas, congested work sites, atypical installations, underground work… whatever your challenge, we have the tools and the knowledge to get it done.
Our stubborn refusal to accept "good enough" has given us a reputation for consistently providing the highest quality product. And even after 35 years of delivering, time and time again, exactly what our clients want (and then some), we continually strive for excellence and remain open to learning, growing, and continuously improving, because "good enough" isn't ok with you either.
Dedicated Team - At Flyer Electric we employ a large team of skilled tradesmen, project managers, supervisors, and health and safety professionals. Because of this, you can be sure that your project will be completed professionally, safely, and to the standards you should expect. We will meet the specifications laid out, and will exceed them when we see areas to improve; changes will be documented, quality will be assured, and a successful project will be reached.
At Flyer Electric we are very familiar with all aspects of the construction and maintenance requirements of the commercial and industrial sectors. We have been directly involved in these areas on many sites throughout the past 35 years, and have grown to value the challenges and rewards that come with it.
While working on these sites, we have gained a huge respect for the need of a strict safety culture within our company, and ensure each and every worker has the proper attitude towards a safe work environment so at the end of the day, we all go home safe.
Safety is wired into everything we do We know safety is important to you. It's everyone's top priority, including ours. We treat safety the same way we treat our standards: we strive always for excellence and continuous improvement. Safety is wired into our company's culture, and it's a central part of every project, every procedure, every practice, and every meeting. Because at the end of the day, we want everyone to go home safe. At Flyer Electric we take great pride in our safety record and the progress we have made throughout the years with Health and Safety. We have a complete outstanding safety program that has been recognized by the Saskatchewan Construction Safety Association achieving us a COR certification for safety. In addition to the COR status, we are ISNet World certified with "A" ratings from all our clients.
While safety is key to a project's success, quality goes side by side with it. We have developed a great quality control system, which is demanded on many of our larger projects, to ensure the projects are completed to the required specs, and the customer is certain they are getting the best possible job done.
Services offered:
- Electrical construction and maintenance
- Instrumentation, automation, and controls supply and installation
- Emergency power systems; UPS, Generators
- Solar and Wind power systems
- Data and fibre optic systems
- Audio / Video systems
- Fire Alarm and Security systems
- Sound systems and video conferencing systems
- CCTV security systems
---
Photos
Flyer Electric LP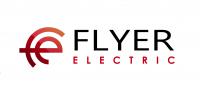 Additional Location #1
290 Hodsman Road
Regina, Saskatchewan s4n5x4
(888) 525-3050 • (306) 519-1072 • (306) 525-3065
View in Google Maps
Technical Capability Summary
Building Finishing - Signage
Interior Signs Visual Display Units
Building Finishing - Specialty Rooms
Integrated Construction
Construction
Cable Trays Cable Trays - Install Cable Trays - Supply Emergency Alarm System General Contracting - Electrical / Instrumentation Portable Water Treatment - Installation Power and Telecommunication Transmission - Installation Sewer Water Utilities Waterworks and Sewage Systems Waterworks and Sewage Systems - Design
Conventional oil and gas Engineering
Electrical Electrical - EHT Electrical - High Voltage Electrical - Low Voltage Electrical - Medium Voltage Electrical - Studies Instrumentation & Controls Instrumentation & Controls - Calcualtions Instrumentation & Controls - Control Narrtives Instrumentation & Controls - Instrumentation Specs Instrumentation & Controls - MRQ Mgmt
Electrical - Electrical Bulk - Cable
Cable - Control Cable - Earthing Cable - LP Cable - Power
Electrical - Electrical Bulk - Components
Cable Glands/Termination Cable Lugs Cable Marking Ferrules Cable Tags Cable Termination kits Cable Ties Circuit Breakers Conductor Earthing Matls Electrical Heat Trace Grounding Matls Junction Boxes Lighting Fixtures Miscellaneous Supports
Electrical - Electrical Equipment
Annunciator Panel Automatic Power Factor Correction Panel Battery Chargers Cable Tray Capacitor Bank Conduit Control Panels Corrosion Monitoring System Distribution Boards Distribution Equipment Electrical - Spare Parts List and Interchangeability Record (SPIR) Electric Motor Emergency Diesel Generators Integrated Protection and Control System Interposing Relay Panel Lighting Panels Lighting Towers Local Control Station Mimic Panels Multi-Cable Transit Neutral Earthing Resistor Power Management System Power Skid Reduced Voltage Soft Starter Solar Power System Switchgear Switchgears - Gas Insulated Switchgear Switchgears - High Voltage Switchgears - Low Voltage Switchgears - Medium Voltage Transformers Turbo Generators Uninterrupted Power Supply System Variable Frequency Drive Variable Speed Drive Cooling System Variable Speed Drive System
Electrical - Electrical Systems
Communications Electrical Electrical & Cathodic Protection Electrical Consumables Facility Electrical Power Generation Lighting
Electrical - Electrical Work
Cable Termination and Glanding - LV/MV Cable Tray installations Cabling and Lighting works for buildings Cathodic Protection Electrical Heat Trace Installation Industrial Electrical Installation and Testing of Electrical Equipment MV Termination and Drilling Hole Over Head Line (OHL) Works PMT Station Refrigeration Plant Temporary Power
Electrical - Fire & Security
Electronic Access Control & Intrusion Detection Electronic Detection & Alarm Electronic Monitoring & Control Electronic Safety & Security Electronic Surveillance Security, Detention & Vault Equipment
Electrical - Power Generation
Wind Energy Systems
Instrumentation & Electrical
Aboriginal – Metis and First Nations inclusion program Automation VFD HMI PLC Sensors Automation VFD HMI PLC Sensors - Installation Automation VFD HMI PLC Sensors - Supply Battery Systems - Supply & Install Battery Systems – Supply only Card Lock – Card Access – CCTV – Security Card Lock – Card Access – CCTV – Security - Installation Card Lock – Card Access – CCTV – Security - Service Card Lock – Card Access – CCTV – Security - Supply Commercial and industrial Commercial and industrial - Construction Commercial and industrial - Electrical Commercial and industrial lighting solutions Commercial and industrial lighting solutions - Energy efficient upgrades Commercial and industrial lighting solutions - New Commercial and industrial lighting solutions - Retrofit Commercial and industrial - Maintenance Control Systems Testing - Control systems Control Systems Testing - Power quality Control Systems Testing - Systems Ground Control Systems Testing - Testing Control Systems Testing - Troubleshooting Corrosive Environments Custom Electrical Solutions Custom Electrical Solutions - Installation Custom Electrical Solutions - Service Custom Electrical Solutions - Supply Data, fibre optics communication systems Data, fibre optics communication systems - Installation Data, fibre optics communication systems - Supply Electrical - Cabling & Wiring Electrical - Cabling & Wiring - Installation Electrical - Cabling & Wiring - Service Electrical - Cabling & Wiring - Supply Electrical - General Electrical - General - Design Electrical - General - Engineering Electrical - General - Installation Electrical - General - Service Electrical - General - Supply Electrical modernization and migration planning Electrical modernization and migration planning - Installation Electrical modernization and migration planning - Service Electrical modernization and migration planning - Supply Electrical safety training – Shock – Arc Flash – Audits Electric Utility Electric Utility - Installation Electric Utility - Service Electric Utility - Supply Energy efficiency assessment calculations and audits Energy efficiency assessment calculations and audits - Installation Energy efficiency assessment calculations and audits - Service Energy efficiency assessment calculations and audits - Supply Equipment, Industrial Equipment, Industrial - Design Equipment, Industrial - Engineering Equipment, Industrial - Installation Equipment, Industrial - Service Equipment, Industrial - Supply Fibre Optic/Network Cabling Fibre Optic/Network Cabling - Installation Fibre Optic/Network Cabling - Service Fibre Optic/Network Cabling - Supply Fire Alarm system installation Fire Alarm system installation - New Fire Alarm system installation - Retrofit Industrial Industrial - Design Industrial - Engineering Industrial - Installation Industrial - Service Industrial - Supply Infared Scanning Instrumentation Instrumentation - Design Instrumentation - Engineering Instrumentation - Installation Instrumentation - Service Instrumentation - Supply LED Lights Lighting assessments layouts payback calculations Lighting assessments layouts payback calculations - Installation Lighting assessments layouts payback calculations - Service Lighting assessments layouts payback calculations - Supply Modular Electrical Buildings Modular Electrical Buildings - Design Modular Electrical Buildings - Electrical Integration Modular Electrical Buildings - Fabrication Modular Electrical Buildings - HVAC Integration Modular Electrical Buildings - Shipping Coordination MRO contract supply and VMI services On site material supply and project trailers Power Inverters Project budget planning Solar, Wind and Green Energy Projects Switchboards, Electrical Switchboards, Electrical - Design Switchboards, Electrical - Engineering Switchboards, Electrical - Installation Switchboards, Electrical - Service Switchboards, Electrical - Supply Switchgear Switchgear - Design Switchgear - Engineering Switchgear - Installation Switchgear - Service Switchgear - Supply Transformers Transformers - Design Transformers - Engineering Transformers - Installation Transformers - Service Transformers - Supply UPS Systems UPS Systems - Installation UPS Systems - Service UPS Systems - Supply Utility and high voltage Utility and high voltage - Installation Utility and high voltage - Service Utility and high voltage - Supply
Mining Engineering
Automation Electrical Electrical - Calcualtions Electrical - Control Narrtives Electrical - Instrumentation Specs Electrical - MRQ Mgmt Instrumentation & Controls Instrumentation & Controls - HMI Instrumentation & Controls - MRQ Mgmt Instrumentation & Controls - PLC Instrumentation & Controls - SCADA Instrumentation & Controls - VFD
Non Conventional oil and gas Engineering
Automation Automation - HMI Automation - MRQ Mgmt Automation - PLC Automation - SCADA Automation - VFD Electrical Electrical - EHT Electrical - High Voltage Electrical - Low Voltage Electrical - Medium Voltage Electrical - Studies Instrumentation & Controls Instrumentation & Controls - Calcualtions Instrumentation & Controls - Control Narrtives Instrumentation & Controls - Instrumentation Specs Instrumentation & Controls - MRQ Mgmt
Security
Security - System Services System Installation, Maintenance & Repair
Telecommunications
Telecommunications Underground Communications Wireless