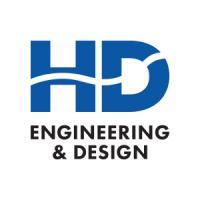 HD Engineering & Design
HD Engineering & Design is an engineering consulting and project management firm locally owned and based in Saskatoon, Saskatchewan. Our mission is to support our client's capital project requirements, continuous improvement, and maintenance initiatives. We support our clients by providing high quality and practical services that offer a fit-for-purpose solution. We partner with our clients to ensure innovative, cost effective solutions are developed to meet the operational and maintenance requirements of their facilities.
---
More About
HD Engineering & Design
HD is continuously growing to support demands of the Saskatchewan mining and industrial business sector. Our services include project management, multi-discipline engineering, multi-discipline design and drafting, machine design, bulk materials handling, finite element analysis, discrete element modelling, scheduling and cost control, connection design and detailing, geology services, equipment design, project studies, and owner's engineering.
---
Photos
HD Engineering & Design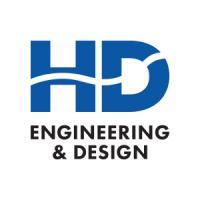 Technical Capability Summary
Construction
Tanks - Design Tanks - Engineering
Consulting
Management - Construction Management - Project Mining Mining - Design Mining - Engineering Quality Assurance/Quality Control Quality Assurance/Quality Control - Engineering Safety Strategy Development Strategy Development - Detail Design Strategy Development - Feasibility Studies
Conventional oil and gas Engineering
Buildings Buildings - HVAC Civil Civil - Roads Electrical Electrical - High Voltage Electrical - Low Voltage Electrical - Medium Voltage Electrical - Studies Instrumentation & Controls Mechanical Mechanical - MRQ Mgmt Mechanical - Pumps Mechanical - Tanks Mechanical - Vessels Piping and Plant layout Piping and Plant layout - Lift Studies Piping and Plant layout - Model Reviews Piping and Plant layout - MTOs Piping and Plant layout - Pipeline Engineering Piping and Plant layout - Plot Plans Power Process Engineering Process Engineering - Debottlenecking Studies Process Engineering - Eqpt Sizing, Calcs, Studies Process Engineering - MRQ Mgmt Process Engineering - Sim Modelling Structural Structural - Concrete Structural - Modules Structural - MRQ Mgmt Structural - Steel
Environmental
Environmental Services Environmental Services - Engineering
Heating & Ventilation
Commercial Refrigeration & Air Conditioning Equipment - Design Commercial Refrigeration & Air Conditioning Equipment - Engineering Cooling Equipment - Design Cooling Equipment - Engineering Fans - Ventilation - Design Fans - Ventilation - Engineering Heating Equipment - Design Heating Equipment - Engineering Mine Ventilation - Design Mine Ventilation - Engineering Pumps - Heating & Cooling - Design Pumps - Heating & Cooling - Engineering
Heavy Equipment
Industrial and Oilfield - Design Industrial and Oilfield - Engineering Industrial Machinery - Design Industrial Machinery - Engineering Inspection - Quality Assurance Mining - Design Mining - Engineering Mining - Quality Assurance
Instrumentation & Electrical
Electrical - General - Design Electrical - General - Engineering Equipment, Industrial - Design Equipment, Industrial - Engineering Industrial - Design Industrial - Engineering Instrumentation - Design Instrumentation - Engineering Modular Electrical Buildings - Design Switchgear - Design Switchgear - Engineering
Light Vehicles
Battery Operated Electric Vehicles ROPS/FOPS Designs
Mechanical & Piping
General Mechanical - Design General Mechanical - Engineering Mine Ventilation - Design Mine Ventilation - Engineering Pipe - HDPE - Design Pipe - HDPE - Engineering Pipe - Pressure Certified (T-Sask) - Design Pipe - Pressure Certified (T-Sask) - Engineering Pipe - Steel - Design Pipe - Steel - Engineering Process Piping Work - Design Process Piping Work - Engineering Valves - Design Valves - Engineering
Mining
Belting - Processing - Design Belting - Processing - Engineering Converyor Rollers & Systems - Design Converyor Rollers & Systems - Engineering Feeder Breakers Mining Services & Underground Development - Design Mining Services & Underground Development - Engineering
Mining Engineering
Automation Automation - HVAC Buildings Civil Civil - MRQ Mgmt Electrical Electrical - Calcualtions Electrical - Control Narrtives Electrical - Instrumentation Specs Electrical - MRQ Mgmt Instrumentation & Controls Instrumentation & Controls - HMI Instrumentation & Controls - MRQ Mgmt Instrumentation & Controls - PLC Instrumentation & Controls - SCADA Instrumentation & Controls - VFD Mechanical Mechanical - Studies Piping and Plant layout Piping and Plant layout - MRQ Mgmt Piping and Plant layout - Pumps Piping and Plant layout - Tanks Piping and Plant layout - Vessels Power Power - Detailed Engineering Power - FEED studies Power - MRQ Mgmt Power - Process Modelling Power - Technology selection Process Engineering Process Engineering - Lift Studies Process Engineering - Model Reviews Process Engineering - MTOs Process Engineering - Pipeline Engineering Process Engineering - Plot Plans Railroad Structural
Mining Equipment
2 Rotor & 4 Rotor Boring Machines Belt Winder Material Handling
Non Conventional oil and gas Engineering
Mechanical
Pipeline
Construction - Management Engineering Engineering - Civil Engineering - Electrical Engineering - Mechanical Engineering - Process Engineering - Structural Maintenance - Engineering
Professional and Specialized Services
3D Modelling Asset Mgmt Asset Mgmt - Buildings Asset Mgmt - Facilities Asset Mgmt - Field Inspections Civil Engineering Construction mgmt Construction mgmt - Contract Mgmt Construction mgmt - HSE Mgmt Construction mgmt - QC Mgmt Construction mgmt - Subcontractor Mgmt Cost Engineering Electrical Engineering Engineering, Procurment & Construction Management (EPCM) Engineering, Procurment & Construction Management (EPCM) - Construction Engineering, Procurment & Construction Management (EPCM) - Design Engineering, Procurment & Construction Management (EPCM) - Management Engineering, Procurment & Construction Management (EPCM) - Quality Control Environmental Services Field Engineering Field Engineering - CSU Field Engineering - ITPs Field Engineering - RFI Mgmt Field Engineering - Turnover Field Engineering - Walk Downs General Engineering General Engineering - Civil General Engineering - Electrical General Engineering - Mechanical General Engineering - Process General Engineering - Structural Integrity Engineering Integrity Engineering - Weld Specs Mechanical/Engineering Mechanical/Engineering - 3D Scanning Mechanical/Engineering - Design Mechanical/Engineering - FEA Mechanical/Engineering - Retrofit Mechanical/Engineering - Studies Mining Engineering Pipeline Engineering Pipeline Engineering - Brine/Water Pipeline Engineering - Design Pipeline Engineering - Gas Pipeline Engineering - Oil Pipeline Engineering - Studies Project Mgmt services Project Mgmt services - Cost Estimating Project Mgmt services - Cost Mgmt Project Mgmt services - Quality Mgmt Project Mgmt services - Schedule Mgmt ROPS/FOPS Designs Structural Engineering Structural Engineering - Concrete Structural Engineering - Steel Structural Engineering - Timber
Pumps
Pumps - Dewatering - Design Pumps - Dewatering - Engineering Pumps - Heating & Cooling - Design Pumps - Heating & Cooling - Engineering
Supplies
Process Equipment - Mining - Design Process Equipment - Mining - Engineering
Underground
Mining Services & Underground Development - Bins Mining Services & Underground Development - Conveyors Mining Services & Underground Development - Design Mining Services & Underground Development - Engineering