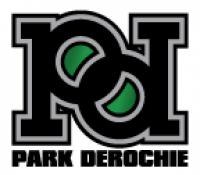 Park Derochie Coatings (Saskatchewan) Inc.
Park Derochie Coatings (Saskatchewan) Inc. is part of the PD Group of Companies and provides various services such as: Industrial Coatings, Abrasive Blasting, Fireproofing, Firestopping, Mechanical Insulation, Spray Foam Insulation, Fibre Glassing, Concrete Coatings, Wear and Tile Lining, Cladding, Asbestos Abatement, and the 'Game Changer in Scaffolding (Haki Scaffolding). Park Derochie is by sales volume one of the largest coating contractors in North America. We provide our services in Canada to the Oil and Gas, Mining, and Forestry to list a few. Based in Saskatoon, we have over 25,000 sq. ft. of shop space on 18 acres of land located between Saskatoon and Martensville on highway 12 and 5,000 sq. ft. of Painting Shop space on 5 acres of land in Regina.
---
More About
Park Derochie Coatings (Saskatchewan) Inc.
We have a large inventory of equipment ready to provide our client's need in both shop and field environment. Our employees are highly skilled and trained to meet the client requirements. Attracting quality, long-term individuals is key to the success of our company and we recognize that job satisfaction is vital to employee retention. Overall, 67% of our current workforce has been employed by Park Derochie for 3 years or more, and 37% has been employed for 5 years or more. We are proud to be an equal opportunity employer with a long serving workforce which includes diverse cultural backgrounds and we are dedicated to fostering an inclusive and supportive work environment. With that being said, at Park Derochie we strive to maintain at least 25%-30% Indigenous content. We have an impeccable Safety program and record, with our WCB premiums being 40% lower than industry standard. Our Quality Management systems follow ISO standards, however, we are audited and approved by SSPC – Society of Protective Coatings. Many of our Field Supervisors are NACE Certified as well as are trained in Z245.30 coating of underground pipe. Whether it is management, quality or safety, Park Derochie strives to be 'Best In Class'.
Contract Sizes: $ 1,000 to $ 50,000,000
Certification Details: SSPC QP ISNetworld CanQual Comply Works
---
Photos
Park Derochie Coatings (Saskatchewan) Inc.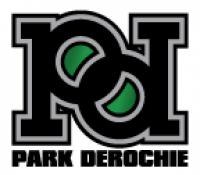 Additional Location #1
1831 Culver Avenue PO Box 26009
Regina, Saskatchewan S4R 3C0
(306) 546-0555 • (306) 370-0415 • (306) 934-6603
View in Google Maps
Technical Capability Summary
Building Finishing - Fireproofing & Sealants
Fireproofing - Board Fireproofing - Paint Fireproofing - Spray Firestopping Sealants & Caulking
Building Finishing - Flooring
Elastomeric Liquid
Building Finishing - Painting & Wall Finishes
Cementitious Coatings Concrete and Masonry Coatings Elastomeric Coatings Epoxy Coatings Fabric-Wrapped Panels F.R.P. Coated Panels Hi-Build Glazed Coatings Painting / Wall Covering Steel Coatings Stretched-Fabric Wall Systems Textured Plastic Coatings
Cleaning
Cleaning and Coating of Tanks Cleaning and Coating of Tanks - External Cleaning and Coating of Tanks - Internal Cleaning or Coating of Pipes Cleaning or Coating of Pipes - External Cleaning or Coating of Pipes - Internal HVAC/Duct Pipeline - Internal
Concrete
Shotcrete Supply - Grout Supply - Shotcrete
Construction
Concrete - Coatings Fireproofing Fireproofing - Cementitious Fireproofing - Commercial Fireproofing - Intumescent Fireproofing - Piping Fireproofing - Tanks Firestopping High Pressure Water Jetting High Pressure Water Jetting - Volume PSI Industrial Air Compressors Insulation Insulation - Buildings Insulation - Mechanical Roofing, Eaves - Spray Foam Scaffolding Spray Foam Insulation Spray Foam Insulation - Buildings Spray Foam Insulation - Roofing Spray Foam Insulation - Skids Tanks - Coatings Tanks - External Tanks - Internal
Consulting
Management - Project Oil & Gas Operations and Maintenance - Services supplied Quality Assurance/Quality Control Safety
Conventional oil and gas Engineering
Buildings - HVAC
Electrical - Electrical Work
Cathodic Protection
Environmental
Environmental - Liners - Installation Environmental - Liners - Supply
Heating & Ventilation
Heating Equipment - Supply Portable Heating Equipment - Supply
Heavy Equipment
Inspection - Quality Assurance Inspection - Quality Control Inspection - Structural
Instrumentation & Electrical
Industrial - Service
Mechanical & Piping
Mechanical Insulation Mechanical Insulation - Installation Mechanical Insulation - Service Mechanical Insulation - Supply Mechanical - Sheet Work and Duct Work Mechanical - Sheet Work and Duct Work - Installation Mechanical - Sheet Work and Duct Work - Service Mechanical - Sheet Work and Duct Work - Supply
Professional and Specialized Services
Integrity Engineering - Corrosion Studies Project Mgmt services - Cost Estimating Project Mgmt services - Cost Mgmt Project Mgmt services - Quality Mgmt
Roofing
Metal Roofing Roof Coating Roofing Roof Leak Repair Roof Maintenance Roof Sheet Metal Flashing
Safety
Fireproofing Fireproofing - Cementitious Fireproofing - Intumescent
Services
Blasting General Labour Industrial Coatings Industrial Coatings - Field Industrial Coatings - Shop Maintenance - HVAC Mining Services & Underground Development Painting Painting - Commercial Preventative Maintenance - General Spray Foam Insulation
Supplies
Environmental - Containment - Retrofit Environmental - Liners Supply - Grout Supply - Shotcrete Supply - Shotcrete - Quality Control Supply - Shotcrete - Testing Thermal Metalizing Capability Thermal Metalizing Capability - Cold Spray Thermal Metalizing Capability - HVOF Thermal Metalizing Capability - Plasma Thermal Metalizing Capability - Wire Spray