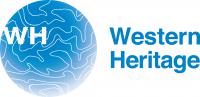 Western Heritage
Western Heritage, with Canadian offices in Saskatchewan, Alberta and Manitoba has over three decades of experience in providing science based solutions to the needs of our customers in the resource industries. We do this by leveraging our years of industry experience and the deep expertise of our specialists. Our services can be grouped into: Cultural Heritage Services; Mapping and Monitoring Services; and Asset Management Services.

Our Cultural Heritage Services include archaeology, community engagement and consultation, geoarchaeology and archaeological geophysics. We have delivered these services across Canada and in Southeast Asia and South America.

Our Mapping and Monitoring services include GIS and image interpretation services, developing digital terrain models, and developing customer specific information extraction models for UAV and satellite imagery.
Included in this area is our environmental monitoring platform or the EFMP. The EFMP provides information on the current and historical environmental change over a projects lifecycle.

Our Asset Management Service included managing digital assets such as road networks, and the routine inspection of these assets using satellite imagery and UAVs. Western Heritage is certified for BVLOS operations with UAVS.

Western Heritage is ISO 9001:2015 certified and Energy Safety Canada COR-certified. Western Heritage is also a certified reseller of Maxar satellite imagery and information products.

---
More About
Western Heritage
More About WESTERN HERITAGE
Cultural Heritage Risk Management/Archaeology:
Western Heritage began as specialists in assessing Cultural Heritage (CH) risk. As part of our service we manage the legislative components such as archaeology and the intangible aspects of CH. We work with your social responsibility managers to ensure the community concerns are fully recognized.
For those companies who do not require an integrated CHplan, Western Heritage is known internationally as a leadingprovider of heritage management services for the oil and gasand mining industry. We manage all types of heritage studies,from Stage 1 to 4, and from pre-contact to industrial studies. Western Heritage has geotechnical specialists in various disciplines including near surface geophysics and geoarchaeology. Western owns and operates the latest technology including ground penetrating radar, magnetic gradiometers and susceptibility, resistivity, and POSL for relative dating.
Because archaeology and cultural engagement areintertwined, Western Heritage offers both proponent led consultation and community engagement services based on a cultural landscape methodology.
UAV Services:
Wester Heritage's UAV s or drones are used in asset monitoring (powerlines and pipelines), monitoring on going developments, and monitoring reclamation projects. Our family of drones include quadra and octacopters as well as fixed wing platforms. We fly with RGB, thermal, multiband and lidar sensors depending on the mission. Our custom software is used to process the images using either PPK or RTK, creating imagery or elevation products. Our software also calculates cut and fill.
Once UAV images are processed, we use custom AI models to extract the information that our customer's require such as detailed landcover or maps of disturbed ground. With repeat coverage it become possible to complete change detection.
In addition to delivered reports and images, customers are provided with a standalone GIS window to make it easier to view the imagery in a larger context.
EFMP:Environmental Footprint Monitoring Platform:
The Environmental Footprint Monitoring Platform (EFMP) extracts environmental indicators from historical and currenthigh resolution satellite imagery and presents them ongeospatial dashboard for environmental managers. Usingautomation, the EFMP compiles baseline data going back tothe early 1980s and can model environmental change into thefuture. The EFMP platform incorporates data from drones andground-based sensors.
The EFMP can be applied at any point in the project life cycleand will reduce costs and improved transparency. In addition tothe the natural environment, the platform monitors changinglanduse. The monitoring frequency can be customised toaddress the specific needs of each project stage.
Remote Sensing and GIS:
Western Heritage offers a full range of Remote Sensing/image Interpretation, GPS Mapping and GIS services ranging from largescale geo-data management projects such as road networks,to monitoring facilities such as tailing ponds or environmentalperformance using optical and radar satellite imagery.
For information, please see our products and services tab at https://www.westernheritage.ca or contact info@westernheritage.ca.
---
Photos
Western Heritage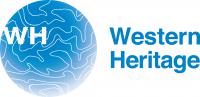 Technical Capability Summary
Consulting
Archaeology Environmental Services Heritage Management Regulatory
Environmental
Environmental Services Monitoring
Forestry
Forestry Consulting - Mapping
Professional and Specialized Services
Asset Mgmt Asset Mgmt - Field Inspections Asset Mgmt - Power Asset Mgmt - Roads Community Engagement Environmental Services Environmental Services - Geomatic Environmental Services - Geotechnical Remote Sensing of pipelines Remote Sensing of pipelines - Desk top GIS studies Remote Sensing of pipelines - Satellite Data Remote Sensing of pipelines - UAV
Surveying
Aerial - Drones Aerial - GIS Aerial - Mapping General - Drones General - GIS Land - Drones Land - GIS