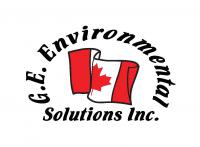 GE Environmental Solutions
GE Environmental Solutions is an industry leader in the supply and installation of Geosynthetics. GE has unmatched industry workmanship and a stellar safety record. GE is an international award winning Geosynthetic installer through IAGI that is based in Saskatoon Saskatchewan.
---
More About
GE Environmental Solutions
GE supplies and installs a variety of Geosynthetics including, but not limited to, Geomembranes, Geotextiles, Geosynthetic Clay Liners, Cellular Confinement, Erosion Control/Protection, HDPE Pipe and Pipe Systems. In addition to the environmental services they include, but not limited to, Hydro-Seeding, Drill Seeding, Biological Consulting and Assessments, and Habitat Investigations.
---
Photos
GE Environmental Solutions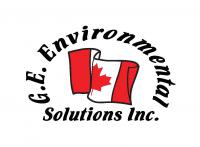 Technical Capability Summary
Building Finishing - Doors & Hardware
Cold Storage
Bulk Materials - Reinforcement
Concrete Accessories
Construction
Concrete - Coatings Culverts Erosion Protection Erosion Protection - Rip Rap Erosion Protection - Silt Fence HDPE Pipe HDPE Pipe - Install HDPE Pipe - Supply Supply - Geosynthetics Supply - Geosynthetics - Erosion Control Supply - Geosynthetics - Installation Service Supply - Geosynthetics - Subgrade Stabilization Tanks Tanks - Design Tanks - Engineering Tanks - External Tanks - Internal Waterworks and Sewage Systems Waterworks and Sewage Systems - Design Waterworks and Sewage Systems - Engineering
Consulting
Environmental Services Quality Assurance/Quality Control Regulatory - Environmental
Conventional oil and gas Engineering
Civil - Culverts Civil - Drainage
Environmental
Environmental - Containment Environmental - Containment - Over 500,000 m2 Environmental - Containment - Up to 500,000 m2 Environmental - Geosynthetics Environmental - Liners Environmental - Liners - IAGI Certified Environmental - Liners - Installation Environmental - Liners - Supply Environmental Services Environmental Services - Engineering Environmental Services - Permitting Environmental Services - Technicians Monitoring
Forestry
Forestry Consulting - Road Design
Heavy Equipment
Roadwork Maintenance or Construction - Design
Mechanical & Piping
Pipe Fusion Pipe Fusion - Design Pipe Fusion - Engineering Pipe Fusion - Installation Pipe Fusion - Service Pipe Fusion - Supply Pipe - HDPE Pipe - HDPE - Design Pipe - HDPE - Engineering Pipe - HDPE - Installation Pipe - HDPE - Service Pipe - HDPE - Supply
Services
Pipe Fusion Pipe Fusion - HDPE Pipe Fusion - Up to 20" DIPS Pipe Fusion - Up to 65" DIPS Pipe Fusion - Up to 6" DIPS Seeding Seeding - > 20,000 m2 Seeding - Drill Seeding Seeding - Hydroseeding
Supplies
Environmental - Containment Environmental - Containment - Design Environmental - Containment - Engineering Environmental - Containment - Inspections Environmental - Containment - Retrofit Environmental - Liners Environmental - Liners - Design Environmental - Liners - Engineering Environmental - Liners - Inspections Environmental - Liners - Retrofit Pipe - HDPE Pipe - HDPE - Fittings Supply - Erosion Protection Rip Rap
Testing
Environmental